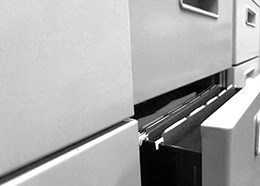 The Idaho Court Records Database, is a recognized and trusted online records information provider that lets you utilize a network of multiple data sources to find the exact records you are looking for. Court records data from thousands of sources, public and private, quickly and conveniently right to your screen.
Idaho Lawyers

Instant Court Records Search
Criminal Court Records, Civil Court Records, Traffic Court Records
Federal, State, County & Municipal Sources and Much More!

Search for Cases from July 31, 1991 to July 15, 2022
A (354 rec)
B (243 rec)
C (385 rec)
D (354 rec)
E (133 rec)
F (90 rec)
G (137 rec)
H (88 rec)
I (117 rec)
J (513 rec)
K (196 rec)
L (204 rec)
M (404 rec)
N (129 rec)
O (35 rec)
P (195 rec)
Q (3 rec)
R (458 rec)
S (419 rec)
T (274 rec)
U (252 rec)
V (60 rec)
W (182 rec)
X (4 rec)
Y (13 rec)
Z (21 rec)
Plaintiff /
Defendant Name
Petitioner /
Respondent Name
Filed, Nature of Suit, Judge
LOGAN CHECKETTS
More Information
EVAPORATED TECHNOLOGIES
More Information
BIG BAM VAPES, Evaporated Technologies LLC, Big Bam Vapes LLC
BIG SKY UNDERWRITERS, MESA UNDERWRITERS SPECIALTY INSURANCE COMPANY
Filed: October 01, 2019
# 4:2019cv00378 -
Insurance §28:1332
Judge: David C Nyejury demanded by Defendant
Lafky Properties
More Information

Global Credit Union
Filed: October 24, 2019
# 1:2019cv00413 -
Contract: Other §28:1332
Judge: Ronald E Bush, David C Nye
Leon Pollock
More Information

Nationwide Mutual Insurance Company, Does I-X, Roe Corporations I-X
Filed: August 02, 2019
# 1:2019cv00304 -
Insurance §28:1332
Judge: Candy W Dalejury demanded by Both
Lucile Salter Packard Children's Hospital at Stanford
Idaho AGC Self-Funded Benefit Trust, Blue Cross of Idaho Health Services Inc. d/b/a Blue Cross of Idaho
Filed: May 17, 2019
# 1:2019cv00182 -
Contract: Other §28:1332

LOL Finance Co.
Choice Cattle, Manning's Beef, LLC, LLC, Paul L. Mikelson, Douglas D. Mikelson, Kelly L. Mikelson, Dwight G. Mebane
Filed: April 10, 2019
# 1:2019cv00121 -
Contract: Other §28:1332
Judge: Stanley A Bastian, B Lynn Winmilljury demanded by Plaintiff
Lucile Salter Packard Children's Hospital at Stanford
Blue Cross of Idaho Health Services Inc, Does 1-25, Idaho AGC Self-Funded Benefit Trust, Blue Cross of Idaho Health Services Inc. d/b/a Blue Cross of Idaho
Filed: May 17, 2019
# 1:2019cv00183 -
Contract: Other §28:1332
Judge: Candy W Dale, B Lynn Winmill
Lisa Martin
More Information
Stanley Martin
More Information

John, Jane Does 1 through X, The Cincinnati Insurance Companies
Filed: December 26, 2018
# 1:2018cv00567 -
Insurance §28:1441
Judge: Ronald E Bushjury demanded by Both
LeAnna Howard
More Information

Selene Finance LP
Filed: December 18, 2018
# 3:2018cv00557 -
Contract: Other §28:1332
Judge: Edward J. Lodge , B Lynn Winmilljury demanded by Plaintiff
Leavitt Women's Health Care Corp. Invasix Inc. Leavitt Women's Health Care Corp., P.C.
Ascentium Capital LLC
Filed: November 01, 2018
# 4:2018cv00486 -
Contract: Other §28:1332
Judge: B Lynn Winmilljury demanded by Defendant
Lavender Rain Thompson
More Information

Providence Health & Services, Metropolitan Life Insurance Company
Filed: April 09, 2018
# 2:2018cv00158 -
Insurance §28:1332
Judge: David C. Nyejury demanded by Plaintiff
Lisa Clements
More Information

The Standard Insurance Company
Filed: January 24, 2018
# 4:2018cv00033 -
Insurance §29:1132
Judge: Candy W. Dale
Lane D Bowen
More Information

Owners Insurance Company
Filed: December 02, 2016
# 1:2016cv00519 -
Insurance §28:1332
Judge: B. Lynn Winmill
Larry Less
More Information

Legacy Brands, Winslow Bent, LLC
Filed: August 19, 2016
# 1:2016cv00376 -
Other Contract §28:1332
Judge: Candy W. Dalejury demanded by Both
Lake Pend Oreille School District No. 84
Affiniti, LLC
Filed: April 04, 2016
# 2:2016cv00140 -
Other Contract §28:1332
Judge: B. Lynn Winmill
Lisa C. Norris
More Information

Farm Bureau Mutual Insurance Company of Idaho
Filed: February 13, 2015
# 4:2015cv00044 -
Insurance §28:1332
Judge: B. Lynn Winmill
Long Rockwood VII King Rockwood VII Horowitz Limited Partnership VII
James Frank, Gary Schneidmiller, LLC, Rockwood Lodge II, LLC, Jane Does 1-30, Kevin Schneidmiller, LLC, John, Rockwood Lodge, JMF Management
Filed: August 05, 2014
# 2:2014cv00318 -
Other Contract §28:1332
Judge: Ronald E. Bush
Lake Cascade Airpark
More Information
Donald Miller
More Information
Candace W Miller
Northwest Farm Credit Services, FLCA
Filed: June 18, 2014
# 1:2014cv00240 -
Other Contract §28:1330
Judge: B. Lynn Winmilljury demanded by Both
LNV Corporation
George N Gillett' III, LLC, Wrangler
Filed: March 07, 2013
# 4:2013cv00110 -
Negotiable Instrument §28:1332 Diversity-Breach
Judge: Edward J. Lodgejury demanded by Defendant
Liberty Mutual Fire Insurance Company
John Doe, Ashley Jo Beach, Jane Doe
Filed: May 24, 2012
# 1:2012cv00263 -
Insurance §28:1332 Diversity-Declara
Judge: Candy W Dalejury demanded by Plaintiff
LLP Mortgage Ltd.
Huter 200 LLC, Terrance F. Ono, Fred W. Lessman, James D. Hammer, Michael A. Coronado, Kevin R. Booth, Clifford R. Stratton, Kent Lay, Roland V. Sturm, John Michael Stratton, Michael A. Flagas
Filed: February 24, 2012
# 4:2012cv00085 -
Other Contract §28:1332
Judge: Mikel H. Williams
Lisa Brown
More Information

Citicorp Credit Services, Inc. (USA)
Filed: February 09, 2012
# 1:2012cv00062 -
Other Contract §28:1332
Judge: Candy W Dale
Leslie Niederklein
More Information

Shannon M. Stith, Inc., Anthony A. Masher, PCS Edventures!.com
Filed: September 17, 2010
# 1:2010cv00479 -
Stockholders Suits §12:22
Judge: Candy W Dalejury demanded by Plaintiff
Land O' Lakes Purina Feed LLC
Jacob DeHoog, Dehoog Dairies, Amy DeHoog, LLC
Filed: July 12, 2010
# 1:2010cv00353 -
Other Contract §28:1346
Judge: Candy W Dalejury demanded by Plaintiff
Land O' Lakes Purina Feed LLC
Vander Schaaf Farms, LLC, Theodore R. Vander Schaaf
Filed: July 13, 2010
# 1:2010cv00354 -
Other Contract §28:1330
Judge: Mikel H. Williamsjury demanded by Plaintiff
Lisa Leff
More Information

Trillium Asset Management Corporation
Filed: December 11, 2009
# 1:2009cv00644 -
Plaintiff §28:1332 Diversity-Contrac
Judge: B. Lynn Winmilljury demanded by Plaintiff
Lois Carter
More Information

Sherman Floyd Carter
Filed: May 18, 2009
# 1:2009cv00234 -
None §28:1332 Diversity-Breach
Judge: Edward J. Lodge
Land O' Lakes
More Information

Dale W. Gerratt
Filed: May 05, 2009
# 1:2009cv00209 -
Plaintiff §28:1330 Breach of Contrac
Judge: B. Lynn Winmilljury demanded by Plaintiff
Land O'Lakes Purina Feed LLC
Edward Rosa
Filed: April 06, 2009
# 1:2009cv00153 -
Plaintiff §Diversity
Judge: B. Lynn Winmilljury demanded by 28:1332 Diversity-Breach of Contract
Land/Home Financial Services
Bradley A Zierer, Dolores H Teeter, Anita Chariton
Filed: December 17, 2008
# 2:2008cv00541 -
Plaintiff §Diversity
Judge: B. Lynn Winmilljury demanded by 28:1332 Diversity-Breach of Contract
LSI Corporation
Gateway Pro Partners, LLC, MPC Corporation
Filed: September 16, 2008
# 1:2008cv00391 -
Plaintiff §Diversity
Judge: Edward J. Lodgejury demanded by 28:1332 Diversity-Breach of Contract
Larry L Myers
More Information

Inc., URS Corporation, Washington Holdings, URS Holdings, Inc.
Filed: August 06, 2008
# 1:2008cv00320 -
Both §Diversity
Judge: Robert J. Bryanjury demanded by 28:1332 Diversity-Other Contract
Lois Currey
More Information
K&T Inc Mary I Rygg Inc Southern Cross Rental Inc, Leslie Currey, Currey Enterprises Inc, Sam Coker' Jr.
Budget Rent-A-Car System Inc, Avis Budget Group Inc, Avis Budget Car Rental LLC, Los Compadres LLC
Filed: July 17, 2008
# 1:2008cv00298 -
Plaintiff §Diversity
Judge: Edward J. Lodgejury demanded by 28:1332 Diversity-Contract Dispute
Lova Taylor
More Information

Richard C Fagg, Doney L Woodward
Filed: July 18, 2007
# 1:2007cv00313 -
Contract: Other §28:1441 Petition for Remo
Judge: B. Lynn Winmill
LaPeter 1985 Living Trust
Canada Life Assurance Company
Filed: May 21, 2007
# 1:2007cv00228 -
Contract: Other §15:005
Judge: B. Lynn Winmill
Lori Ryan
More Information

LLC, Internet Truckstop
Filed: June 25, 2020
# 1:2020cv00321 -
Labor: Family and Medical Leave Act §05:704
Judge: David C Nye
Linda Ellis
More Information
Rene Whitneck
More Information
Tracy Johnson
More Information
Toni Kreiter
Idaho, Vitalcore Health Strategies, Kieran Tom Donahue, Dale, Mayor Tom Dale, Canyon County, Pam White, Leslie Van Beek
Filed: September 23, 2019
# 1:2019cv00364 -
Labor: Fair Standards §29:203
Judge: Ronald E Bushjury demanded by Plaintiff
Lisa Ashby
More Information

LLC d/b/a Portneuf Medical Center, Pocatello Hospital LLC, LLC, Pocatello Hospital
Filed: January 24, 2019
# 4:2019cv00028 -
Labor: Family and Medical Leave Act §29:2601
Judge: B Lynn Winmilljury demanded by Plaintiff
Lolettima Johnson
More Information

St. Lukes Health System LTD
Filed: July 07, 2018
# 1:2018cv00300 -
Employment §42:2000
Judge: Ronald E Bushjury demanded by Plaintiff
Lori Lopez
More Information

Employee Benefit Policy, Life Insurance Company of North America
Filed: March 20, 2018
# 4:2018cv00128 -
Labor: E.R.I.S.A. §29:1001 E.R.I.S.A.: Emplo
Judge: B. Lynn Winmill
Louie Abdilnour
More Information

Blue Cross of Idaho Health Service Inc
Filed: October 03, 2017
# 1:2017cv00412 -
Employee Retirement Income Security Act of 1974 §28:1132
Judge: B. Lynn Winmill
Lavea Grace Thomas
More Information

LLC, Megatel Capital Investment, Megatel Homes, Inc.
Filed: September 26, 2017
# 1:2017cv00397 -
Other Labor Litigation §28:1332
Judge: B. Lynn Winmilljury demanded by Plaintiff
Lanette M Hodge
More Information

Hartford Life, Accident Insurance Company
Filed: February 27, 2017
# 4:2017cv00087 -
Employee Retirement Income Security Act of 1974 §28:1001
Judge: Candy W. Dale
Lance J. Howell
More Information

LLC, Portneuf Medical Center, LLC, LHP Pocatello
Filed: February 01, 2017
# 4:2017cv00051 -
Family and Medical Leave Act §29:2601
Judge: B. Lynn Winmilljury demanded by Plaintiff
Lori K Nye
More Information

Reliance Standard Insurance Company, Clearwater Paper Corporation, Matrix Absence Management, Inc.
Filed: January 21, 2014
# 2:2014cv00025 -
Employee Retirement Income Security Act of 1974 §28:1331
Judge: Edward J. Lodge
Lisa Gomley
More Information

Inc., Crossmark
Filed: September 23, 2013
# 1:2013cv00420 -
Fair Labor Standards Act §29:201
Judge: B. Lynn Winmilljury demanded by Both
Lori L Moreno
More Information

Garden City, City of, Charles Wadams
Filed: May 02, 2013
# 1:2013cv00208 -
Labor: Fair Standards §29:201 Fair Labor Standar
Judge: Candy W. Dalejury demanded by Both
Lisa O.
More Information
Healthwise
Blue Cross of Idaho
Filed: June 06, 2012
# 1:2012cv00285 -
Employee Retirement Income Security Act of 1974 §29:1001
Judge: Larry M. Boyle
Laurie Hillenbrand
More Information

Coldwater Creek Inc
Filed: September 03, 2010
# 1:2010cv00455 -
Other Labor Litigation §18:1514
Judge: Ronald E Bushjury demanded by Plaintiff
Lori Northam
More Information

I.C. System, Inc.
Filed: January 23, 2019
# 1:2019cv00023 -
Consumer Credit §15:1692
Judge: David C Nye
Leah Hill
More Information
M Todd Hill
More Information

FCA US LLC
Filed: December 19, 2018
# 3:2018cv00559 -
Other Statutory Actions §15:2301
Judge: Ronald E Bushjury demanded by Both
Luis A Sagastume
More Information

RG Transportation, Inc., United States Fire I-X Insurance Company, Does
Filed: August 17, 2018
# 4:2018cv00361 -
Other Statutory Actions §28:1331
Judge: David C Nyejury demanded by Plaintiff
Linda R Essmaker
More Information

PC, Zwicker & Associates
Filed: August 06, 2018
# 1:2018cv00349 -
Consumer Credit §28:3001
Judge: B Lynn Winmilljury demanded by Plaintiff
Livefree Emergency Response
More Information

Diana Mey
Filed: July 17, 2017
# 4:2017cv00301 -
Other Statutory Actions §47:153
Judge: David C. Nye
Lauryl Handel
More Information

Wells Fargo Bank NA
Filed: June 28, 2017
# 3:2017cv00280 -
Other Statutory Actions §47:0227
Judge: B. Lynn Winmilljury demanded by Both
Letters from Santa
More Information

Holiday Printables, Inc.
Filed: May 01, 2017
# 1:2017cv00188 -
Other Statutory Actions §17:101
Judge: Edward J. Lodge
Lillian M Snow
More Information

LLC, Machol & Johannes
Filed: September 09, 2015
# 4:2015cv00384 -
Consumer Credit §15:1692
Judge: Edward J. Lodge
Lisa Bartunek
More Information

Collection Bureau, Inc.
Filed: November 20, 2014
# 1:2014cv00499 -
Other Statutory Actions §15:1692
Judge: Edward J. Lodge
Layton Roland
More Information
Cindy Roland
More Information

Chartered, Justin B Oleson, Blaser & Oleson
Filed: March 10, 2014
# 4:2014cv00088 -
Other Statutory Actions §15:1692
Judge: Edward J. Lodgejury demanded by Plaintiff
Linda L Orozco
More Information
Suzanne L Kew
More Information

Blaser & Oleson, Chartered, Justin B Oleson
Filed: March 10, 2014
# 4:2014cv00089 -
Other Statutory Actions §15:1692
Judge: Ronald E. Bushjury demanded by Plaintiff
Lacy E Spencer
More Information

RJM Acquisitions LLC
Filed: April 19, 2013
# 3:2013cv00189 -
Consumer Credit §15:1681 Fair Credit Repor
Judge: Candy W. Dale
Lisa Wise
More Information

G. Reynolds Sims & Associates, P.C.
Filed: August 02, 2012
# 1:2012cv00389 -
Consumer Credit §15:1692
Judge: Ronald E Bush
Lehi Roller Mills
More Information

Inc, Asian Trade Exponents, Cal-Agrex
Filed: June 29, 2012
# 1:2012mc07321 -
Other §
Judge: Edward J. Lodge
Lucas Fulkerson
More Information

System & Services Technologies, David Herman, John Does 1-25, Inc.
Filed: February 25, 2011
# 1:2011cv00072 -
Other Statutory Actions §15:1692
Judge: Ronald E Bushjury demanded by Plaintiff
Lance Teague
More Information
John O'Brien
More Information
Jerry Pehlke' Jr.
More Information
George C. Walker' III
Donald L. Gillispie, Alternate Energy Holdings, Inc., Jennifer Ransom
Filed: December 20, 2010
# 1:2010cv00634 -
Securities/Commodities/Exchanges §12:22
Judge: B. Lynn Winmilljury demanded by Plaintiff
Laborers Health
More Information
Welfare Trust Fund for Southern California
John David Allsbury
Filed: March 22, 2010
# 1:2010mc06816 -
Other §
Judge: Edward J. Lodge
Laborers Health & Welfare Trust Fund for Southern California
John David Allsbury
Filed: March 22, 2010
# 1:2010mc06817 -
Other §
Judge: Edward J. Lodge
L. J. Gibson Beau Blixseth
More Information

Inc., LLC, Credit Suisse Cayman Islands Branch, Credit Suisse AG, Credit Suisse First Boston Corp., Credit Suisse Securities USA, Cushman & Wakefield
Filed: January 03, 2010
# 1:2010cv00001 -
Racketeer/Corrupt Organization §18:1962 Racketeering (RIC
Judge: Edward J. Lodgejury demanded by Plaintiff
Lacey Shock
More Information

Inc., Lindsey Doe, CDI Affiliated Services
Filed: December 08, 2009
# 1:2009cv00635 -
Consumer Credit §15:1692 Fair Debt Collect
Judge: B. Lynn Winmill
Lacey Shock
More Information

CDI Affiliated Services, Inc., Howard Brown
Filed: December 08, 2009
# 1:2009cv00636 -
Consumer Credit §15:1692 Fair Debt Collect
Judge: B. Lynn Winmill
Leslie Ann Barr
More Information

LLC, John Doe 1, Greg Armand, Richard J. & Boudreau Associates
Filed: November 18, 2009
# 1:2009cv00595 -
Plaintiff §15:1692 Fair Debt Collect
Judge: B. Lynn Winmilljury demanded by Plaintiff
Leslie A. Jones
More Information

Home Federal Bank, Home Federal Bancorp, Inc.
Filed: July 07, 2009
# 1:2009cv00336 -
Plaintiff §18:1514 Motion for Issuan
Judge: Edward J. Lodgejury demanded by Plaintiff
Lil' Brown Smoke Shack
More Information

Idaho Dept. of Health, Welfare, Richard Office Armstrong, of the Attorney General of the State of Idaho, Lawrence G Wasden, Does 1-10
Filed: February 05, 2009
# 2:2009cv00044 -
Plaintiff §Federal Question
Judge: Edward J. Lodgejury demanded by 28:2201 Declaratory Judgment
Laura Bernadot
More Information
Brad Bernadot
More Information

- Does 1-100, Southwest Airlines Company
Filed: March 11, 2008
# 1:2008mc06397 -
Other §
Judge: Edward J. Lodge
Lee Gilbert
More Information

United States of America
Filed: December 17, 2007
# 1:2007cv00529 -
Other Statutory Actions §28:1331 Fed. Question
Judge: B. Lynn Winmilljury demanded by Plaintiff
Leslie Jensen-Edwards
More Information

Mortgage Electronic Systems, Inc, Quality Loan Service Corporation, Does 1-10, Nationstar Mortgage LLC, US Bank National Association, Robert W McDonald
Filed: February 04, 2020
# 2:2020cv00055 -
Real Property: Foreclosure §28:1332
Judge: B Lynn Winmilljury demanded by Plaintiff
Lewis Tim King
More Information
Layne Lewis
More Information

ABC Companies 1-10, Inc, Beck Ranch, Beck Ranch, Black Canyon Irrigation District, John Does 1-10, Inc.
Filed: July 12, 2016
# 1:2016cv00312 -
Real Property: Other §28:1442
Judge: B Lynn Winmill
Lisa S Caputo
More Information
Mark E. Caputo
More Information

Elmar Grabher, Thomas R. Monge
Filed: July 07, 2014
# 1:2014cv00277 -
All Other Real Property §28:1332
Judge: Edward J. Lodge
L. Stephen Ridenour
More Information
Vickey J. Ridenour
More Information

Mortgage Electronic Registration System, LP, of Reconstruct Company, Bank America, BAC Home Loans Servicing, N.A., Inc.
Filed: July 19, 2013
# 2:2013cv00317 -
Real Property: Other §28:1332 Diversity-Injunct
Judge: Ronald E. Bushjury demanded by Plaintiff
Lombard Land & Livestock
More Information

United States of America
Filed: December 10, 2012
# 4:2012cv00614 -
Torts to Land §28:2674 Federal Tort Clai
Judge: Mikel H. Williams
LPP Mortgage Ltd.
James D. Hammer, Clifford R. Stratton, Albert A. Flangas, Roland V. Sturm, LLC, Kent Lay, Michael A. Coronado, The Crossing at Purple Sage
Filed: March 12, 2012
# 4:2012cv00121 -
Foreclosure §28:1332
Judge: B. Lynn Winmill
Leroy Howell
More Information
Katherine M Howell
More Information

Ken Salazar, US Dept of the Interior, Nez Perce Tribe
Filed: December 26, 2011
# 3:2011cv00653 -
All Other Real Property §05:702
Judge: Edward J. Lodge
L. Stephen Ridenour
More Information
Vickey J. Ridenour
More Information

Inc., Bank of America N.A., BAC Home Loans LP, Servicing Recontrust Company, Mortgage Electronic Registration System, N.A.
Filed: December 13, 2011
# 1:2011cv00627 -
All Other Real Property §28:1441
Judge: B. Lynn Winmilljury demanded by Both
Laurie Hobson
More Information

Wells Fargo Bank N A, Federal Home Loan Mortgage Corporation, Inc, Mortgage Electronic Registration Systems
Filed: May 05, 2011
# 1:2011cv00196 -
All Other Real Property §28:2409
Judge: B. Lynn Winmill
Lilian Jackson
More Information
Veronda Mosho
More Information
Elaine R McKean
More Information
Jr Margie Jackson Whitehorse, Blaine Jackson, Lavon Sr Jackson, LaVon Jackson, Abigail Ramsey, Debra Billy
John Does 1-10, Joseph William Dunford, of J.W Department Interior, Dunford & Associates, Zachary P Moore
Filed: May 07, 2009
# 4:2009cv00214 -
Plaintiff §28:2674 Federal Tort Clai
Judge: jury demanded by Plaintiff
Lisa Gail Myers
More Information

Commissioner of Social Security
Filed: January 30, 2020
# 2:2020cv00046 -
Social Security: SSID Tit. XVI §42:205
Judge: Candy W Dale
Larry Lee Logsdon
More Information

Commissioner of Social Security
Filed: November 14, 2019
# 2:2019cv00438 -
Social Security: SSID Tit. XVI §42:405
Judge: Candy W Dale
Loretta Kay Wright
More Information

Commissioner of Social Security
Filed: June 13, 2018
# 1:2018cv00271 -
Disability Insurance §42:405
Judge: Ronald E. Bush
Lorie Lundblade
More Information

Nancy A. Berryhill
Filed: January 23, 2018
# 4:2018cv00030 -
Disability Insurance §42:405
Judge: Ronald E. Bush
Lindsey Victoria Doyle
More Information

Commissioner of Social Security
Filed: September 30, 2016
# 2:2016cv00440 -
Supplemental Security Income §42:416
Judge: Ronald E. Bush
Larry D Anderson
More Information

Carolyn W. Colvin
Filed: November 17, 2016
# 4:2016cv00499 -
Disability Insurance §42:405
Judge: Ronald E. Bush
Lyudmila Artemenko
More Information

Carolyn W. Colvin
Filed: July 22, 2016
# 1:2016cv00331 -
Supplemental Security Income §42:405
Judge: Ronald E. Bush
Lori Lee Huber
More Information

Carolyn W Colvin
Filed: October 27, 2015
# 3:2015cv00503 -
Disability Insurance §42:405
Judge: Candy W. Dale
Lenora K Hansen
More Information

Carolyn W Colvin
Filed: June 03, 2015
# 1:2015cv00190 -
Supplemental Security Income §42:416
Judge: Ronald E. Bush
Larry Leroy Hersey
More Information

Carolyn W Colvin
Filed: March 12, 2015
# 1:2015cv00087 -
Supplemental Security Income §42:405
Judge: Candy W. Dale
Lindsey Jane Ward
More Information

Carolyn W Colvin
Filed: April 12, 2013
# 1:2013cv00181 -
Social Security: SSID Tit. XVI §42:405 Review of HHS Deci
Judge: Ronald E. Bush
Leticia Aguinaga
More Information

Michael J. Astrue
Filed: August 28, 2012
# 1:2012cv00445 -
Supplemental Security Income §42:405
Judge: Ronald E Bush
Lisa L Gepford
More Information

Michael J. Astrue
Filed: December 13, 2011
# 1:2011cv00623 -
Retirement and Survivors Benefits §42:405
Judge: Larry M. Boyle
Layne Jensen
More Information

Michael J. Astrue
Filed: May 11, 2011
# 4:2011cv00214 -
Disability Insurance §42:405
Judge: Candy W Dale
Lori Anne Allred
More Information

Michael J. Astrue
Filed: November 12, 2010
# 4:2010cv00560 -
Disability Insurance §42:405
Judge: Ronald E Bush
Laura Piccione
More Information

Michael J. Astrue
Filed: October 11, 2010
# 1:2010cv00509 -
Disability Insurance §42:405
Judge: Ronald E Bush