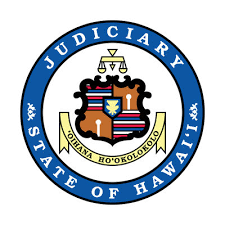 As a recognized and trusted online records information provider, we provide you access a network of multiple data sources, allowing you to find the exact records you are looking for. Our service will allow you to get the court record data from thousands of sources, public and private, quickly and conveniently right to your screen. Search Court Records

Instant Court Records Search
Criminal Court Records, Civil Court Records, Traffic Court Records
Federal, State, County & Municipal Sources and Much More!

Search for Cases from January 30, 1978 to July 15, 2022
A (516 rec)
B (274 rec)
C (517 rec)
D (493 rec)
E (291 rec)
F (137 rec)
G (235 rec)
H (350 rec)
I (76 rec)
J (744 rec)
K (357 rec)
L (356 rec)
M (614 rec)
N (216 rec)
O (72 rec)
P (306 rec)
Q (8 rec)
R (446 rec)
S (639 rec)
T (360 rec)
U (459 rec)
V (78 rec)
W (199 rec)
X (14 rec)
Y (25 rec)
Z (23 rec)
Plaintiff /
Defendant Name
Petitioner /
Respondent Name
Filed, Nature of Suit, Judge
Robert C. Cook' Jr.
More Information
Erin J. Cook
More Information

Kerry-Ann Bromberg, Bruce A. Bromberg, Bruce Abraham Bromberg
Filed: May 15, 2020
# 1:2020cv00229 -
Contract: Other §28:1332
Judge: ROM TRADER
Ronald Satish Emrit
More Information

PayPal, Horus Music Video Distribution, TIDAL
Filed: January 06, 2020
# 1:2020cv00007 -
Contract: Other §28:1332
Judge: J MICHAEL SEABRIGHT, ROM TRADER
Roger Kevin Wood
More Information
Paul Forestell
More Information

Doe Associations 1-10, USAA Casualty Insurance Company, Doe Entities 1-10, Jane Does 1-10, John Does 1-10, Philadelphia Indemnity Insurance Company, Doe Partnerships 1-10, Doe Governmental Units 1-10, Doe Corporations 1-10
Filed: April 25, 2019
# 1:2019cv00218 -
Insurance §28:1446
Judge: HELEN GILLMOR, ROM TRADERjury demanded by Defendant
Randy A. Chavera
More Information

State Farm Mutual Automobile Insurance Company
Filed: April 02, 2019
# 1:2019cv00164 -
Insurance §28:1441
Judge: KENNETH J MANSFIELD, JILL A OTAKE
Richard Slezak
More Information

Subaru Corporation, Does 1-25, Subaru of America
Filed: February 14, 2019
# 1:2019cv00082 -
Contract Product Liability §28:1332
Judge: KENNETH J MANSFIELD, DERRICK K WATSONjury demanded by Plaintiff
Robert Brandt
More Information

Teri L. Anderson, Doe Defendants 1-50
Filed: August 28, 2017
# 1:2017cv00428 -
Other Contract §28:1441
Judge: DERRICK K. WATSON
RLI Insurance Company
More Information

Shannon Greene, Germaine Greene
Filed: April 27, 2017
# 1:2017cv00192 -
Insurance §28:1332
Judge: RICHARD L. PUGLISI
Robert Torres
More Information
Rosemarie Torres
More Information
Jonathan Spore
More Information
Jennifer Spore, Alexander Temple, Jamie Temple, John Vincent, Keri Vincent, Victor Wescott, Virginia Wescott, Jeremy Graham, Ciara Graham, Keevan Woods, Amber Woods, Daniel Cain, Kristin Cain, Felipe Carval
Ohana Military Communities, Doe Defendants 1-10, LLC, Forest City Residential Management, Inc.
Filed: December 12, 2016
# 1:2016cv00655 -
Other Contract §28:1332
Judge: RICHARD L. PUGLISIjury demanded by Plaintiff
Reinsurance Associates
More Information

Daniel Keppel, Hawaii Automotive, LLC
Filed: July 28, 2016
# 1:2016cv00414 -
Other Contract §28:1332
Judge: KENNETH J. MANSFIELD
Ronald Ford
More Information

Doe Defendants 1-100, State Farm Mutual Insurance Automobile Company, Brent Walter
Filed: May 05, 2016
# 1:2016cv00220 -
Insurance §28:1441
Judge: J. MICHAEL SEABRIGHT
Resorts World at Sentosa Pte Ltd.
More Information

Michelle Mai Chan
Filed: December 03, 2015
# 1:2015cv00499 -
Other Contract §28:1332
Judge: DERRICK K. WATSON
Roxane Koon
More Information

PCA Acquisitions V, Phillips & Cohen Ltd., Associates, LLC
Filed: July 10, 2014
# 1:2014cv00317 -
Other Contract §15:1692
Judge: SUSAN OKI MOLLWAYjury demanded by Plaintiff
Ray B. Rice
More Information

Inc, LLC, Portfolio Recovery Associates, Group Northland
Filed: April 16, 2014
# 1:2014cv00183 -
Other Contract §15:1692
Judge: RICHARD L. PUGLISIjury demanded by Plaintiff
Roni Du Preez
More Information

Western Equities, Rick Banis, Fred Scarpello, Don Carano, Jane Does 1-10, John Does 1-10, Doe Governmental Entities 1-10, John Mackall, Doe Entities 1-10, LLC
Filed: April 11, 2014
# 1:2014cv00171 -
Other Contract §28:1332
Judge: RICHARD L. PUGLISIjury demanded by Plaintiff
Romeo Recaido
More Information

LLC, Firstsource Advantage
Filed: March 12, 2014
# 1:2014cv00127 -
Other Contract §15:1692
Judge: BARRY M. KURRENjury demanded by Plaintiff
Richard Fraige
More Information

LLC, Iwa 'Ike, Matthew T. Kessler
Filed: January 30, 2014
# 1:2014cv00048 -
Other Contract §28:1332
Judge: RICHARD L. PUGLISIjury demanded by Plaintiff
Raymond-Kayar Construction
More Information

Lochsa Engineering of Idaho, PLLC
Filed: December 30, 2013
# 1:2013cv00715 -
Other Contract §28:1332
Judge: BARRY M. KURREN
Ronald Barranco
More Information

Inc., Abraham Reichental, 3D Systems 3D Damon Corporation, Systems, Gregoire
Filed: August 23, 2013
# 1:2013cv00412 -
Other Contract §28:1332
Judge: J. MICHAEL SEABRIGHTjury demanded by Plaintiff
Ralph James Mitchell
More Information

Everett Cuskaden, Lucy Elizabeth Mitchell, Boden Uale
Filed: June 21, 2013
# 1:2013cv00310 -
Contract: Other §28:1330 Breach of Contrac
Judge: DERRICK K. WATSON
Reading International
More Information

The Malulani Group, Limited
Filed: March 19, 2013
# 1:2013cv00133 -
Contract: Other §28:1332 Diversity-Negotia
Judge: J. MICHAEL SEABRIGHTjury demanded by Both
Robin Y. Uyeshiro
More Information
Donna Y.L. Leong
More Information

Irongate Azrep BW LLC
Filed: January 28, 2013
# 1:2013cv00043 -
Contract: Other §28:1442 Petition for Remo
Judge: BARRY M. KURRENjury demanded by Plaintiff
Ricky A. Bucci
More Information

Inc., Punua Insurance Agency, Does 1-10
Filed: October 29, 2012
# 1:2012cv00584 -
Insurance §28:1332 Diversity-Insuran
Judge: J. MICHAEL SEABRIGHTjury demanded by Both
Rodolfo Labayo
More Information
Debra Labayo
More Information

Mary Does 1-10, State Farm Insurance Company, Doe Corporations, John, Partnerships or Other Entities 1-10
Filed: May 25, 2012
# 1:2012cv00300 -
Insurance §28:1441
Judge: KEVIN S.C. CHANGjury demanded by Plaintiff
Robert Poffenbarger
More Information
Clareen Poffenbarger
More Information

DOE Partnerships 1-10, Jane Does 1-10, Doe Corporations 1-10, Hawaii-Western Management Group, John Does 1-10, Inc., Hawaii Management Alliance Association, Doe Governmental Entities 1-10
Filed: March 29, 2012
# 1:2012cv00172 -
Insurance §29:1001
Judge: LESLIE E. KOBAYASHI
Richard Paris
More Information

Michael Lurvey, Does 1-10, Carbon Bio-Engineers Inc.
Filed: March 12, 2012
# 1:2012cv00144 -
Other Contract §28:1332
Judge: RICHARD L. PUGLISI
Ross Kawamoto
More Information

Doe Non-Profit Organizations 1-10, Fireman's Fund Insurance Company of Hawaii, Doe Governmental Agencies 1-10, John Does 1-10, Doe Partnerships 1-10, Inc., Jane Does 1-10, Doe Corporations 1-10
Filed: February 24, 2012
# 1:2012cv00109 -
Insurance §28:1446
Judge: ALAN C KAYjury demanded by Plaintiff
Richard Giomi
More Information
Sally Giomi
More Information
Chang W. Shon
More Information
Yeon Chang Shon, Sang Suk Shon, Chang S. Shon
LLC, Inmi S. La Rue, Inc., Douglas O. Jr., 1 Fegenbush' Does through 50, Bank of Hawaii, La Rue Builders, SLG
Filed: May 03, 2011
# 1:2011cv00292 -
Other Contract §28:1332
Judge: KEVIN S.C. CHANGjury demanded by Plaintiff
Robin Van Calcar
More Information

American Arbitration Association
Filed: April 08, 2011
# 1:2011cv00229 -
Other Contract §28:1332
Judge: J. MICHAEL SEABRIGHT
Richard A. Baqui' II
More Information

The, Burlington Insurance Company
Filed: December 30, 2010
# 1:2010cv00774 -
Insurance §28:1446
Judge: BARRY M. KURREN
Robert E. Bethea
More Information

Jack F. Studebaker
Filed: October 22, 2010
# 1:2010cv00620 -
Other Contract §28:1441
Judge: KEVIN S.C. CHANG
RM Yogurt Hawaii LLC
More Information

Daniel Kim, Doe Defendants 1-20, Red Mango Franchise Company
Filed: March 18, 2010
# 1:2010cv00157 -
Contract: Franchise §28:1441 Petition for Remo
Judge: HELEN GILLMORjury demanded by Plaintiff
Rodney E. Piedvache
More Information

Hilo Police Department, Robert Pauole, County of Hawaii
Filed: March 18, 2010
# 1:2010cv00158 -
Contract: Other §28:1331 Federal Question:
Judge: J. MICHAEL SEABRIGHT
RLI Insurance Company
More Information

David Lucas Burge
Filed: February 03, 2010
# 1:2010cv00063 -
Insurance §28:1332 Diversity-Insuran
Judge: SUSAN OKI MOLLWAY
Robert Kaneshi
More Information

Kalaka Nui, Inc.
Filed: January 21, 2010
# 1:2010cv00039 -
Contract: Other §28:1441 Petition For Remo
Judge: DAVID ALAN EZRAjury demanded by Defendant
RLI Insurance Company
More Information

Cinnamon Nielsen, Gregory Nielsen
Filed: December 11, 2009
# 1:2009cv00588 -
Insurance §28:2201 Declaratory Judge
Judge: LESLIE E KOBAYASHI
Rennie West
More Information
JRW Oahu One
More Information

International House of Pancakes, Does 1-20, LLC
Filed: November 12, 2009
# 1:2009cv00542 -
Plaintiff §28:1441 Petition for Remo
Judge: ALAN C KAYjury demanded by Plaintiff
Rebuilders Automotive Supply Co.
More Information

Inc., HR & M Compressors
Filed: October 19, 2009
# 1:2009cv00496 -
None §28:1332 Diversity-Breach
Judge: LESLIE E KOBAYASHI
RLI Insurance Company
More Information

Arthur Thompson, Denise Thompson
Filed: July 24, 2009
# 1:2009cv00345 -
None §28:1332 Diversity-Insuran
Judge: SUSAN OKI MOLLWAY
Richard Certo
More Information

Kalbert Young, County of Maui
Filed: July 09, 2009
# 1:2009cv00310 -
None §28:1441 Petition for Remo
Judge: J. MICHAEL SEABRIGHT
Rosita Leong
More Information

Argyle Construction, Michael Simons & Inc., Associates, Michael Simons, Argyle Group, LLC
Filed: December 17, 2008
# 1:2008cv00577 -
None §Diversity
Judge: BARRY M. KURRENjury demanded by 28:1391 Personal Injury
Research Corporation of the University of Hawaii
More Information
The
Water Quality Insurance Syndicate
Filed: September 03, 2008
# 1:2008cv00399 -
None §Diversity
Judge: HELEN GILLMORjury demanded by 28:1333 Admiralty
R & R Acquisitions Texas LLC
More Information

LLC, Governental Units, Inc., or Other 1-50, Entities Title Guaranty Escrow Services, Doe Partnerships, Kauai Resort Partners, Corporations, John Does 1-50
Filed: July 30, 2008
# 1:2008cv00348 -
Plaintiff §Diversity
Judge: SAMUEL P KINGjury demanded by 28:1332 Diversity-Contract Default
Reba Mae-Silva Realty
More Information

Doe Corporations 1-5, John Does 1-5, Steve Doe William Zehring, Entities 1-5, Jane Does 1-5, Doe Corporations, Partnerships, or Other Entities 1-10
Filed: June 19, 2008
# 1:2008cv00294 -
Defendant §Diversity
Judge: BARRY M. KURRENjury demanded by 28:1446 Petition for Removal
Raymond C. Young
More Information

GEICO Casualty Company, GEICO General Insurance Company, Berkshire Hathaway Inc., Warren E. Buffet, Olza M. Nicely, Government Employees Insurance Company, GEICO Indemnity Company
Filed: April 17, 2008
# 1:2008cv00171 -
Plaintiff §Diversity
Judge: J. MICHAEL SEABRIGHTjury demanded by 28:1332 Diversity-Insurance Contract
RLI Insurance Company
More Information

David X. Pham, Pham & Associates, LLC
Filed: February 21, 2008
# 1:2008cv00079 -
None §Diversity
Judge: J. MICHAEL SEABRIGHTjury demanded by 28:2201 Declaratory Judgement
RSI Corporation
More Information

Doe Defendants 1-20, International Business Machines Corporation
Filed: February 15, 2008
# 1:2008cv00066 -
Contract: Other §15:1125 Trademark Infring
Judge: J. MICHAEL SEABRIGHT
Robert E. Keown
More Information

The Tudor Insurance Company
Filed: January 28, 2008
# 1:2008cv00041 -
Insurance §28:1332 Diversity-Declara
Judge: J. MICHAEL SEABRIGHT
Robert Young
More Information

Centex Homes, Doe Defendants 1-100
Filed: August 20, 2007
# 1:2007cv00438 -
Contract: Other §28:1441 Petition For Remo
Judge: BARRY M. KURRENjury demanded by Plaintiff
Raymond C. Young
More Information

LLC, Doe LLC Members 1-30, Ed Crowder, Doe Individuals 1-30, Doe Company/Partnership 1-30, Brett Crowder, Cottonwood Development
Filed: August 23, 2007
# 1:2007cv00446 -
Contract: Other §28:1331 Fed. Question: Br
Judge: LESLIE E KOBAYASHIjury demanded by Plaintiff
RLI Insurance Company
More Information

Michelle Nooner, Yvonne Nooner
Filed: May 25, 2007
# 1:2007cv00279 -
Insurance §28:1332 Diversity-Insuran
Judge: J. MICHAEL SEABRIGHT
R. R. Donnelley & Sons Co.
More Information

Ad-Ventures Hawaii, LLC
Filed: April 24, 2007
# 1:2007cv00214 -
Contract: Other §28:1332 Diversity-Other C
Judge: HELEN GILLMOR
Royal Insurance Company of America
More Information

Alexander & Baldwin, Inc., A & B Doe Properties, Defendants 1-50, Inc.
Filed: February 15, 2007
# 1:2007cv00079 -
Insurance §28:2201 Declaratory Judge
Judge: SAMUEL P KING
Richard B. Goodin
More Information

Fidelity National Title Insurance Company
Filed: February 13, 2007
# 1:2007cv00074 -
Insurance §28:1332 Diversity-Breach
Judge: BARRY M. KURREN
R. Alexander Acosta
More Information

Bowers + Kubota Consulting, Dexter C. Kubota, Inc. Employee Stock Ownership Plan, Nichlas L. Saakvitne, Brian J. Bowers, Nicholas L. Saakvitne, Inc., Bowers + Kubota Consulting, a Law Corporation
Filed: April 27, 2018
# 1:2018cv00155 -
Employee Retirement Income Security Act of 1974 §29:1001
Judge: RICHARD L. PUGLISI
Robert G Straub
More Information

Teena Rasmussen, County of Maui
Filed: October 13, 2017
# 1:2017cv00516 -
Family and Medical Leave Act §28:451
Judge: J. MICHAEL SEABRIGHTjury demanded by Plaintiff
Randy Rudel
More Information

Hawaii Management Alliance Association
Filed: December 29, 2015
# 1:2015cv00539 -
Employee Retirement Income Security Act of 1974 §29:1001
Judge: J. MICHAEL SEABRIGHT
Randy M. Rudel
More Information

Hawaii Management Alliance Association
Filed: June 19, 2015
# 1:2015cv00236 -
Employee Retirement Income Security Act of 1974 §29:1001
Judge: BARRY M. KURREN
Rodney S. Childers
More Information

Doe LLCs 1-5, David Peters, John Does 1-5, Roe Governmental Agencies 1-5, Jane Does 1-5, Doe Partnerships 1-5, Ho'ola Lahui Hawaii, Doe Corporations 1-5, Doe Non-Profit Organizations 1-5
Filed: April 09, 2014
# 1:2014cv00170 -
Family and Medical Leave Act §28:1441
Judge: RICHARD L. PUGLISIjury demanded by Plaintiff
Roosebelt Balboa
More Information
Bernaldo Baldonado
More Information
Gemma Boctot
More Information
Rolando Baldonaldo, Flordelito Basol, Francisco Boctot' Jr., Danny Bumanglag, Anselma Cabico, Rogelio Cantorna, Amelia Coma, Luzviminda Cuanang, Edwin De Los Santos, Reymunda Jaramillo, Fu Lee, Mina Maca
Doe Defendants 1-50, Inc., Cleaning, Hawaii Care
Filed: January 08, 2014
# 1:2014cv00009 -
Labor/Management Relations §28:1441
Judge: RICHARD L. PUGLISI
Robert L. Taylor
More Information

John Miller, Todd Briere, William Butler, Marisa Burgess-Suntimer
Filed: May 31, 2013
# 1:2013cv00277 -
Labor: Labor/Mgt. Relations §28:1331 Fed. Question: Br
Judge: J. MICHAEL SEABRIGHTjury demanded by Plaintiff
Robert Morreira' Jr.
More Information

Hawaii Medical Service Association
Filed: April 04, 2011
# 1:2011cv00216 -
Employee Retirement Income Security Act of 1974 §28:1441
Judge: RICHARD L. PUGLISI
Ryan DeMotta
More Information

Roe Governmental Entities 1-10, International Longshore & Warehouse Union, Doe Partnerships 1-10, Roe "Non Profit" Corporations 1-10, Limited, Young Brothers, Doe Persons 1-10, Doe Corporations 1-10
Filed: August 20, 2009
# 1:2009cv00389 -
Plaintiff §29:185 Employee Pension P
Judge: LESLIE E KOBAYASHIjury demanded by Plaintiff
Reneldo Rodriguez
More Information
Johnshawn Basler
More Information

Starwood Hotels & Resorts Worldwide, Inc.
Filed: January 09, 2009
# 1:2009cv00016 -
Labor: Other §28:1331 Fed. Question: Fa
Judge: BARRY M. KURRENjury demanded by Plaintiff
Robert Kim
More Information
Mark Mizusawa
More Information

Hawaiian Airlines, Inc.
Filed: October 02, 2007
# 1:2007cv00505 -
Plaintiff §Federal Question
Judge: BARRY M. KURRENjury demanded by 45:151 Railway Labor Act
Ruben Rea
More Information

Hawaii Medical Services Association, Doe 1 -- 20, Defendants HMSA, L.P., Edward D. Jones & Co.
Filed: May 30, 2007
# 1:2007cv00283 -
Labor: E.R.I.S.A. §29:1002 E.R.I.S.A.: Emplo
Judge: BARRY M. KURREN
Participating Subsidiaries
More Information
Retirement Plan for Employees of Hawaiian Electric Industries
Barbara Jane Kailiponi, Maria J. Kailiponi
Filed: April 17, 2007
# 1:2007cv00206 -
Labor: E.R.I.S.A. §29:1001 E.R.I.S.A.: Emplo
Judge: BARRY M. KURREN
Ronald Viernes
More Information

DNF Associates, LLC
Filed: June 19, 2019
# 1:2019cv00316 -
Other Statutory Actions §15:1692
Judge: KENNETH J MANSFIELD, J MICHAEL SEABRIGHTjury demanded by Plaintiff
Ronald Viernes
More Information

Velocity Investments, LLC
Filed: June 19, 2019
# 1:2019cv00317 -
Consumer Credit §15:1692
Judge: KENNETH J MANSFIELD, JILL A OTAKEjury demanded by Plaintiff
Ronald Viernes
More Information

Velocity Investments, LLC
Filed: June 19, 2019
# 1:2019cv00318 -
Other Statutory Actions §15:1692
Judge: KENNETH J MANSFIELD, J MICHAEL SEABRIGHTjury demanded by Plaintiff
Ronald G. Livingston
More Information
Kitiya M. Shiroma
More Information
Hawaii Rifle Association, Michael J. Botello, Jacob Stewart
Susan Ballard, County of Honolulu, Clare E. Connors, City
Filed: March 29, 2019
# 1:2019cv00157 -
Constitutional - State Statute §28:2201
Judge: J MICHAEL SEABRIGHT, ROM TRADER
RSMCFH
More Information

FareHarbor Holdings, Inc.
Filed: September 14, 2018
# 1:2018cv00348 -
Securities/Commodities §
Judge: LESLIE E KOBAYASHI, RICHARD L PUGLISIjury demanded by Plaintiff
Ramin Jamm
More Information

LLC, J/R Motors 730, Porsche Financial Inc., Services, Inc., Porsche Cars North America
Filed: May 23, 2018
# 1:2018cv00194 -
Other Statutory Actions §15:2301
Judge: RICHARD L. PUGLISIjury demanded by Plaintiff
Reno Tahoe Construction
More Information
T.W./R.T.C.
More Information

Terry Straw
Filed: March 19, 2018
# 1:2018mc00093 -
Other §No cause code entered
Judge: J. MICHAEL SEABRIGHT
Richard Grimes
More Information

Filed: January 22, 2018
# 1:2018mc00025 -
Other §
Judge: LESLIE E. KOBAYASHI
Rose Tran
More Information

Filed: January 25, 2017
# 1:2017mc00023 -
Other §
Judge: DERRICK K. WATSON
Royce Gouveia
More Information

Filed: January 13, 2017
# 1:2017mc00011 -
Other §
Judge: KENNETH J. MANSFIELD
Rodney Smith
More Information

Bank of Hawaii, DOES 1-10
Filed: September 19, 2016
# 1:2016cv00513 -
Banks and Banking §28:1441
Judge: J. MICHAEL SEABRIGHTjury demanded by Plaintiff
Robert Latta
More Information

Filed: August 11, 2016
# 1:2016mc00222 -
Other §
Judge: J. MICHAEL SEABRIGHT
Rowena Lynn Yorkman
More Information

Filed: July 05, 2016
# 1:2016mc00200 -
Other §
Judge: DERRICK K. WATSON
Rebecca Ann Perlmutter
More Information

Filed: February 01, 2016
# 1:2016mc00028 -
Other §
Judge: DERRICK K. WATSON
Robert M. Pirone
More Information

Filed: June 26, 2015
# 1:2015mc00188 -
Other §
Judge: DERRICK K. WATSON
Ryan Mierop
More Information

Filed: February 09, 2015
# 1:2015mc00032 -
Other §
Judge: J. MICHAEL SEABRIGHT
Rodney Jackson
More Information
Ailsa Jackson
More Information

Filed: February 09, 2015
# 1:2015mc00033 -
Other §
Judge: J. MICHAEL SEABRIGHT
Robert Ito Farm
More Information
Hawaii Farm Bureau Federation
More Information
Maui
More Information
Maui County, Molokai Chamber of Commerce, Monsanto Company, Agrigenetics, Concerned Citizens of Molokai, Friendly Isle Auto Parts & Supplies, New Horizon Enterprises, Inc. and
County of Maui
Filed: November 13, 2014
# 1:2014cv00511 -
Constitutionality of State Statutes §28:2201
Judge: BARRY M. KURREN
Raymond H. Fujii
More Information

Filed: July 21, 2014
# 1:2014mc00145 -
Other §
Judge: J. MICHAEL SEABRIGHT
Rhona Pizarro
More Information

Filed: February 26, 2014
# 1:2014mc00045 -
Other §
Judge: J. MICHAEL SEABRIGHT
Robert Chang
More Information

Filed: December 03, 2013
# 1:2013mc00234 -
Other §
Judge: SUSAN OKI MOLLWAY
Reed Sailola
More Information

Municipal Services Bureau, John Does 1-50
Filed: October 18, 2013
# 1:2013cv00544 -
Consumer Credit §15:1692
Judge: RICHARD L. PUGLISIjury demanded by Plaintiff
Randy Fernando
More Information

Filed: October 03, 2013
# 1:2013mc00192 -
Other §
Judge: LESLIE E. KOBAYASHI
Robin M.S. Lee
More Information

Filed: September 25, 2013
# 1:2013mc00182 -
Other §
Judge: SUSAN OKI MOLLWAY
Raymond Hikari Niikura
More Information

Gary L. Secor, State Of The United States
Filed: August 27, 2013
# 1:2013cv00420 -
Constitutionality of State Statutes §28:2201
Judge: DERRICK K. WATSON
Raul Balboa Garcia
More Information

Filed: June 03, 2013
# 1:2013mc00088 -
Other §
Judge: SUSAN OKI MOLLWAY
Ronald D. Chung
More Information

Filed: March 27, 2013
# 1:2013mc00057 -
Other §
Judge: RICHARD L. PUGLISI
Reed Nagamine
More Information

Filed: January 10, 2013
# 1:2013mc00010 -
Other §
Judge: J. MICHAEL SEABRIGHT
Robert M. Kobel
More Information

Filed: August 27, 2012
# 1:2012mc00274 -
Other §
Judge: SUSAN OKI MOLLWAY
Rachel E. Weidemann
More Information

Filed: April 25, 2012
# 1:2012mc00145 -
Other §
Judge: DAVID ALAN EZRA
Reginald Dixon
More Information

Filed: March 05, 2012
# 1:2012mc00079 -
Other §
Judge: J. MICHAEL SEABRIGHT
Ronald P. Crawford
More Information

Security Command, United States Army Department Intelligence, of the Army
Filed: September 07, 2011
# 1:2011cv00544 -
Other Statutory Actions §05:552
Judge: RICHARD L. PUGLISI
Rickey D. Turner' Jr.
More Information

Filed: September 06, 2011
# 1:2011mc00199 -
Other §
Judge: J. MICHAEL SEABRIGHT
Remi Da Rocha-Afodu
More Information

Filed: August 22, 2011
# 1:2011mc00182 -
Other §
Judge: BARRY M. KURREN