Detailed info on the Georgia (GA) Court Record Database: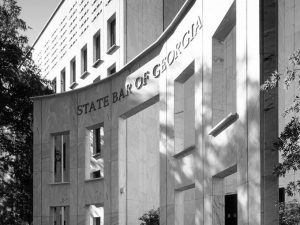 All the info in our public court records come from everywhere in the state of georgia. We've compiled a complete criminal records, family court records, bankruptcy records and more. You'll absolutely find just the information you are looking for. Best of all, we make it so you get what you want fast, easy and affordable. Whether its a georgia arrest search, warrant search or georgia arrest lookup you are performing, we got the information you want. We haven't stopped at any measures in our effort to bring you the most comprehensive and up to date court records from .

Instant Court Records Search
Criminal Court Records, Civil Court Records, Traffic Court Records
Federal, State, County & Municipal Sources and Much More!

Search for Cases from December 19, 1990 to July 15, 2022
A (5450 rec)
B (3416 rec)
C (5683 rec)
D (5453 rec)
E (2525 rec)
F (1890 rec)
G (2455 rec)
H (1556 rec)
I (775 rec)
J (7544 rec)
K (3145 rec)
L (3567 rec)
M (6107 rec)
N (1705 rec)
O (627 rec)
P (2710 rec)
Q (162 rec)
R (4611 rec)
S (5746 rec)
T (4931 rec)
U (3863 rec)
V (1200 rec)
W (2189 rec)
X (43 rec)
Y (426 rec)
Z (208 rec)
Plaintiff /
Defendant Name
Petitioner /
Respondent Name
Filed, Nature of Suit, Judge
Darren Hutcheson
More Information

Tucker Mathis, Inc., Finsync
Filed: June 15, 2020
# 1:2020cv02518 -
Contract: Other §28:1332
Judge: Amy Totenberg
Diverse Staffing Services
More Information

LLC, Pop Displays USA
Filed: March 11, 2020
# 1:2020cv01122 -
Contract: Other §28:1332
Judge: Clarence Cooperjury demanded by Plaintiff
Daisy Gonzalez
More Information

Citadel Risk Services, Inc., Jackson Lamont, American Millennium Insurance Company, Quentin Jackson, Golden Holding Group, Inc., Jonathan Banks
Filed: April 06, 2020
# 1:2020cv01466 -
Insurance §28:1441
Judge: Leigh Martin Mayjury demanded by Plaintiff
David G Roberts & Associates Incorporated
More Information
David G Roberts
Skin Cancer & Cosmetic Dermatology Center, John Chung, Linda Chung, P.C.
Filed: March 20, 2020
# 4:2020cv00072 -
Contract: Other §28:1332
Judge: William M Rayjury demanded by Plaintiff
Drew Nelson
More Information
Larry Nelson
More Information

Inc., Fictitious Defendants 1-3, TruGolf
Filed: April 30, 2020
# 1:2020cv01882 -
Contract: Other §28:1332
Judge: Eleanor L Rossjury demanded by Plaintiff
Diverse Staffing Services
More Information

LLC, LLC, Bella Fresh Phoenix, LLC, Bella Fresh Atlanta, Bella Fresh
Filed: February 21, 2020
# 1:2020cv00825 -
Contract: Other §28:1332
Judge: Leigh Martin Mayjury demanded by Plaintiff
Donegal Mutual Insurance Company
More Information

Steve Moss, Mildred Lawson, Michael Self, Larry Lawson
Filed: March 06, 2020
# 1:2020cv01057 -
Insurance §28:2201
Judge: Michael L Brownjury demanded by Defendant
DS Smith
More Information

Symrise, Inc., LLC, Renessenz
Filed: February 25, 2020
# 2:2020cv00019 -
Contract: Other §28:1332
Judge: Benjamin W Cheesbro, Lisa G Woodjury demanded by Both
Debra Anderson
More Information
James Anderson
More Information

Casualty Company, State Farm Fire
Filed: January 17, 2020
# 1:2020cv00246 -
Insurance §28:1441
Judge: Orinda D Evansjury demanded by Both
DA2 Properties
More Information

Travelers Casualty Insurance Company of America, Inc., McGriff Insurance Services
Filed: January 15, 2020
# 1:2020cv00232 -
Insurance §28:2201
Judge: Steve C Jonesjury demanded by Plaintiff
Daniel Defense
More Information

Inc., Inc., ARC Group Worldwide, ARC Colorado
Filed: December 31, 2019
# 4:2019cv00355 -
Contract: Other §28:1332
Judge: R Stan Baker, Christopher L Rayjury demanded by Plaintiff
Dale Bagley-Burns
More Information

Equifax Information Services LLC
Filed: November 21, 2019
# 1:2019cv05253 -
Contract: Other §28:1332
Judge: Thomas W Thrashjury demanded by Plaintiff
David Hewitt
More Information

Battlefrog LLC
Filed: December 04, 2019
# 3:2019cv00173 -
Contract: Other §28:1441
Judge: Timothy C Battenjury demanded by Plaintiff
DR. VIRGLE W. McEVER' III
More Information
DOCTOR VIRGLE W MCEVER' III
THE NORTHWESTERN MUTUAL LIFE INSURANCE COMPANY, NORTHWESTERN MUTUAL LIFE INSURANCE COMPANY
Filed: October 02, 2019
# 5:2019cv00394 -
Insurance §28:1332
Judge: TILMAN E SELF
David P. Mercier
More Information
Sara K. Mercier
More Information

Allstate Indemnity Company
Filed: November 05, 2019
# 1:2019cv05000 -
Insurance §28:1441
Judge: Thomas W Thrashjury demanded by Both
Derek Pinnock
More Information

Equifax Information Services LLC
Filed: December 04, 2019
# 1:2019cv05462 -
Contract: Other §28:1332
Judge: Thomas W Thrashjury demanded by Plaintiff
Dr. Robert H. Wainberg
More Information

Piedmont College
Filed: November 01, 2019
# 2:2019cv00251 -
Contract: Other §28:1441
Judge: Mark H Cohen, Richard W Storyjury demanded by Defendant
David Stanley
More Information

Ravi P. Singh
Filed: August 16, 2019
# 1:2019cv03721 -
Contract: Other §28:1332
Judge: Mark H Cohen, Steven D Grimberg
Douglas Emery Adams
More Information

Inc., Equifax
Filed: August 13, 2019
# 1:2019cv03682 -
Contract: Other §28:1332
Judge: Thomas W Thrashjury demanded by Plaintiff
David L. Rutan
More Information
Michelle E. Rutan
More Information

Terrell Sheen, W. G. Johns, Does 1 to 50, Glenn William Johns, The Carswell Cherokee Trust, Hampton Beesley, Billy Johns
Filed: September 16, 2019
# 5:2019cv00077 -
Contract: Other §18:1962
Judge: Benjamin W Cheesbro, Lisa G Wood
Darren Sonderman
More Information

Inc., McGriff, Seibels & Williams
Filed: July 26, 2019
# 1:2019cv03405 -
Contract: Other §28:1441
Judge: Mark H Cohen
David Stanley
More Information

Ravi P. Singh
Filed: July 25, 2019
# 1:2019cv03380 -
Contract: Other §28:1332
Judge: Mark H Cohen
David Eustice
More Information
Christopher Eustice
More Information

Equifax Inc
Filed: July 10, 2019
# 1:2019cv03129 -
Contract: Other §28:1332
Judge: Thomas W Thrash
DMAC81 LLC
More Information

Amco Insurance Company
Filed: July 01, 2019
# 1:2019cv03023 -
Insurance §28:1332
Judge: Michael L Brown, Charles A Pannell
Dex Media
More Information

LLC, Menard & Menard
Filed: June 13, 2019
# 1:2019cv02699 -
Contract: Other §28:1441
Judge: William M Rayjury demanded by Defendant
Demarcus George
More Information
Alonsharee George
More Information

Jose A. Garcia, Peachtree Women's Clinic Interchange
Filed: May 07, 2019
# 1:2019cv02066 -
Contract: Other §28:1331
Judge: Timothy C Battenjury demanded by Plaintiff
Demarcus George
More Information
Alonsharee George
More Information

Dr. Lewis Hammer, Dr. Theima Spears, Employees, Dr. Jagieiski, Kaiser Foundation Health Plan Inc., Pa-c Lisa A. Marquardt
Filed: May 07, 2019
# 1:2019cv02067 -
Contract: Other §28:1331
Judge: Timothy C Battenjury demanded by Plaintiff
DONNA SMITH
More Information

LLC, NEXUS MEDICAL HOLDINGS
Filed: April 23, 2019
# 5:2019cv00156 -
Negotiable Instrument §28:1332
Judge: TILMAN E SELFjury demanded by Both

More Information

Filed: April 17, 2019
# 6:2019cv00028 -
Insurance §28:1332
Judge: J Randal Hall, Christopher L Rayjury demanded by Plaintiff
Dewayne Rose
More Information

Option One Carriers, Progressive Northern LLC, Insurance Company, Charlton McBride, Westfield Insurance Company
Filed: May 17, 2019
# 4:2019cv00102 -
Insurance §28:1332
Judge: Harold L Murphyjury demanded by Plaintiff
Dwayne Moore
More Information

ABRA Georgia, Caliber Bodyworks of Georgia, John Doe Corporation A, Inc., Inc., Caliber Holdings Corporation (DE), John Doe Corporation D, CH Hold Corp., Caliber Collision Transpor, Karen Gibson, ABRA Auto Body & Glass LP, Caliber Holdings Corporation
Filed: March 29, 2019
# 1:2019cv01428 -
Insurance §28:1441
Judge: William M Rayjury demanded by Plaintiff
David Partin
More Information

Caraustar Industries, Inc.
Filed: March 15, 2019
# 1:2019cv01216 -
Contract: Other §28:1441
Judge: Amy Totenbergjury demanded by Defendant
Douglas Smith
More Information

LLC, Comcast Cable Communications Management, Comcast Corporation
Filed: March 15, 2019
# 1:2019cv01205 -
Contract: Other §28:1441
Judge: Charles A Pannelljury demanded by Plaintiff
Debra J. Wallace
More Information

LLC, Donna Wallace Chambers, Storage Company, Richard Chambers, R.C. Trailer Repair, Inc., Dianne Wallace Epstein, Southeastern Transfer
Filed: March 11, 2019
# 1:2019cv01117 -
Stockholders Suits §28:1332
Judge: Michael L Brownjury demanded by Plaintiff
Data Processing Service of Georgia
More Information

Federal Insurance Company
Filed: February 25, 2019
# 4:2019cv00035 -
Insurance §28:1332
Judge: Harold L Murphyjury demanded by Both
Damir Durmic
More Information

State Farm Insurance Co.
Filed: December 27, 2018
# 1:2018cv05892 -
Insurance §28:1332
Judge: Amy Totenberg
Denis Dreni
More Information

Equifax Credit Information Services
Filed: December 20, 2018
# 1:2018cv05816 -
Contract: Other §28:1332
Judge: Thomas W Thrash
Davedia Sharmaine Lamar
More Information

Equifax Inc
Filed: December 13, 2018
# 1:2018cv05685 -
Contract: Other §28:1332
Judge: Thomas W Thrashjury demanded by Plaintiff
Dennis W Link
More Information

Equifax Credit Information Services
Filed: December 11, 2018
# 1:2018cv05620 -
Contract: Other §28:1332
Judge: Thomas W Thrash
Dads Logistics Incorporated
More Information

Spirit Commercial Auto Risk Retention Group, Inc.
Filed: December 10, 2018
# 1:2018cv05593 -
Insurance §28:1332
Judge: Thomas W Thrashjury demanded by Plaintiff
Dixie Communications Systems
More Information
for the Use
More Information
United States of America, Benefit of Dixie Communications Systems
Inc., Inc., J&J Maintenance, Travelers of Casualty, ICON Construction, Surety Company America, Travelers Casualty And Surety Company Of America, .
Filed: December 05, 2018
# 1:2018cv00210 -
Miller Act §40:270
Judge: Brian K Epps, J Randal Halljury demanded by Plaintiff
Donegal Mutual Insurance Company
More Information

Shannon Tucker, Dominic Tucker, Melvin Kelly
Filed: November 27, 2018
# 1:2018cv05399 -
Insurance §28:2201
Judge: Michael L Brownjury demanded by Defendant
Devendra Kumar
More Information
Charulatta Patel
More Information

Nautilus Insurance Company
Filed: November 28, 2018
# 4:2018cv00279 -
Insurance §28:1441
Judge: R Stan Baker, James E Grahamjury demanded by Both
Don Rico Stewart
More Information

Santander Consumer USA Inc.
Filed: November 19, 2018
# 1:2018cv05310 -
Contract: Other §28:1441
Judge: Mark H Cohenjury demanded by Plaintiff
Denise G Link
More Information

Equifax Credit Information Services Incorporated
Filed: December 11, 2018
# 1:2018cv05621 -
Contract: Other §28:1332
Judge: Thomas W Thrash
Dewayne Gass
More Information
Brenda C. Gass
More Information

Property Insurance Company, Allstate Vehicle
Filed: November 09, 2018
# 4:2018cv00243 -
Insurance §28:1441
Judge: Harold L Murphyjury demanded by Defendant
Debra Marie Shepard
More Information

David Shulkin
Filed: October 23, 2018
# 1:2018cv04937 -
Contract: Other §28:1331
Judge: Alan J Baverman, Charles A Pannell
Delta Group
More Information

ABA Transportation Holding Co. Inc.
Filed: October 11, 2018
# 1:2018cv04713 -
Contract: Other §28:1441
Judge: Clarence Cooperjury demanded by Plaintiff
DB Real Estate Assets II LLC
More Information

United Georgia Loans LLC
Filed: September 28, 2018
# 1:2018cv04543 -
Contract: Other §28:1332
Judge: Steve C Jones
Daniel J. Pawlowski
More Information

Inc., Transunion L.L.C., U.S. Department of Education, Equifax Inc, Experian Information Solutions Inc., Equifax Information Services LLC, Navient Corporation, Navient Solutions, Betsy Devos, DOES 1-10
Filed: October 03, 2018
# 1:2018cv04611 -
Contract: Other §28:1332
Judge: Thomas W Thrashjury demanded by Plaintiff
DOLLIE L WEST
More Information

CONSTITUTION LIFE INSURANCE COMPANY
Filed: August 31, 2018
# 5:2018cv00318 -
Insurance §28:1332
Judge: TILMAN E SELFjury demanded by Plaintiff
Douglas Holmes
More Information

Incorporated, Pepperidge Farm
Filed: August 02, 2018
# 1:2018cv03714 -
Contract: Other §28:1446
Judge: Clarence Cooper
DIVERSIFIED LENDERS LLC
More Information

SURETEC INSURANCE COMPANY
Filed: July 25, 2018
# 3:2018cv00099 -
Miller Act §28:1352
Judge: CLAY D LANDjury demanded by Plaintiff
Doubletap Defense
More Information

Hornady Manufacturing Co.
Filed: June 07, 2018
# 1:2018cv02810 -
Other Contract §28:1332
Judge: Leigh Martin May
Deborah Walton
More Information

Russ Ayres, Paulino Do Rego Barro, Equifax Inc.
Filed: June 12, 2018
# 1:2018cv02863 -
Other Contract §28:1332
Judge: Thomas W. Thrashjury demanded by Plaintiff
Donegal Mutual Insurance Company
More Information

Michael J. Crann, Steve Moss, Karen Bright
Filed: May 25, 2018
# 1:2018cv02602 -
Insurance §28:2201
Judge: Charles A. Pannelljury demanded by Defendant
Darren Glean
More Information
James Hunter
More Information

Aptos, Inc., Inc., Tempur Sealy International
Filed: May 11, 2018
# 1:2018cv02091 -
Other Contract §28:1332
Judge: Eleanor L. Rossjury demanded by Plaintiff
David Charles McGinness
More Information

Lewis P. Brown' Jr.
Filed: May 09, 2018
# 1:2018cv00082 -
Contract: Other §28:1332
Judge: Brian K Epps, J Randal Hall
Dennis Harrell
More Information

United States Fire Insurance Company, Blue Star Claims Management
Filed: May 11, 2018
# 4:2018cv00110 -
Insurance §28:1332
Judge: Harold L. Murphyjury demanded by Both
Dong Gun Shin
More Information
Mi Ryung Shin
More Information
Yu Kyung Shin
More Information

Infinity Insurance Company
Filed: May 04, 2018
# 1:2018cv01954 -
Insurance §28:1441
Judge: Steve C. Jonesjury demanded by Plaintiff
DD Summit Blvd
More Information

North American Title Insurance Company
Filed: May 02, 2018
# 1:2018cv01924 -
Insurance §28:2201
Judge: Thomas W. Thrashjury demanded by Plaintiff
DAUGHTERY CRAWFORD & BROWN LLP F/K/A DAUGHTERY CRAWFORD FULLER & BROWN LLP
AMERICAN GENERAL LIFE INSURANCE COMPANY
Filed: April 24, 2018
# 4:2018cv00078 -
Insurance §28:1441
Judge: CLAY D LAND
Donald Delisca
More Information

USAA General Indemnity Company
Filed: February 21, 2018
# 1:2018cv00761 -
Insurance §28:1332
Judge: Michael L. Brownjury demanded by Defendant
David H Breen
More Information
Pamela A Breen
More Information
Mathew M Breen
More Information

Equifax Inc
Filed: January 10, 2018
# 1:2018cv00134 -
Other Contract §28:1332
Judge: Thomas W. Thrashjury demanded by Plaintiff
DANIEL BLAKE
More Information
MELISSA SPOSITI
More Information
MICHAEL SPOSITI
More Information
DAVID LINKER
Equifax Credit Information Services, Equifax Inc
Filed: January 03, 2018
# 1:2018cv00040 -
Other Contract §28:1332
Judge: Thomas W. Thrashjury demanded by Plaintiff
Damian Flores
More Information

Equifax, Inc.
Filed: January 08, 2018
# 1:2018cv00117 -
Other Contract §28:1332
Judge: Thomas W. Thrashjury demanded by Plaintiff
Durand State Bank
More Information

Equifax Inc.
Filed: January 02, 2018
# 1:2018cv00021 -
Other Contract §28:1332
Judge: Thomas W. Thrashjury demanded by Plaintiff
Diana K. Smith
More Information
Edward L. Scherer
More Information
Adrian Michael Azocar
Equifax Information Services LLC, EQUIFAX INC
Filed: December 28, 2017
# 1:2017cv05497 -
Other Contract §28:1332
Judge: Thomas W. Thrashjury demanded by Plaintiff
Drew Martin
More Information

Equifax Inc, Equifax Information Services LLC
Filed: January 03, 2018
# 1:2018cv00038 -
Other Contract §28:1332
Judge: Thomas W. Thrashjury demanded by Plaintiff
Dustin Sievers
More Information

Equifax Inc, Equifax Information Services LLC
Filed: December 26, 2017
# 1:2017cv05416 -
Other Contract §28:1332
Judge: Thomas W. Thrashjury demanded by Plaintiff
Dawn Appel
More Information
Jody Burgstahler
More Information
Kevin Burgstahler
More Information
Robert Etten, Jennifer Harris, Glenn Jaspers
Equifax Inc
Filed: December 22, 2017
# 1:2017cv05378 -
Other Contract §28:1332
Judge: Thomas W. Thrashjury demanded by Plaintiff
D.L. Evans Bank
More Information
Texas First Bank
More Information

Equifax Inc.
Filed: December 21, 2017
# 1:2017cv05357 -
Other Contract §28:1332
Judge: Thomas W. Thrashjury demanded by Plaintiff
Douglas Ivan Powers
More Information
Gloria Jean Powers
More Information

Equifax Inc
Filed: December 27, 2017
# 1:2017cv05450 -
Other Contract §28:1332
Judge: Thomas W. Thrashjury demanded by Plaintiff
Diane Platts
More Information
Julia Mendoza
More Information
Chelsea Arnell
More Information
Geogor
More Information
Milo Gene Kartchner' Sr., Chiaquitta Purnell-Reid, Justin Edison Manco, Theresa Stonebraker, Joseph Raynor, Michelle Nielson, Julia Lindsey, David Weloth, Emil Budilov, Nathan P. Hirst, Douglas C. Evans
Equifax Information Services, Equifax
Filed: December 27, 2017
# 1:2017cv05419 -
Contract: Other §28:1332
Judge: Thomas W Thrashjury demanded by Plaintiff
DIXIE CONTRACT CARPET INC
More Information

TRAVELERS CASUALTY AND SURETY COMPANY OF AMERICA
Filed: December 21, 2017
# 4:2017cv00247 -
Miller Act §40:270
Judge: CLAY D LANDjury demanded by Plaintiff
Daniel Martin
More Information

Equifax Inc
Filed: December 21, 2017
# 1:2017cv05324 -
Other Contract §28:1332
Judge: Thomas W. Thrashjury demanded by Plaintiff
Denise Carter Gray
More Information
Blair Garthright
More Information

Equifax Information Services LLC
Filed: December 15, 2017
# 1:2017cv05171 -
Other Contract §28:1332
Judge: Thomas W. Thrashjury demanded by Plaintiff
David Caplan
More Information

Equifax Information Services, LLC
Filed: December 13, 2017
# 1:2017cv05130 -
Other Contract §28:1332
Judge: Thomas W. Thrashjury demanded by Plaintiff
Daniel Levy
More Information

Equifax Information Services LLC, Does 1 through 10
Filed: December 11, 2017
# 1:2017cv05063 -
Other Contract §28:1332
Judge: Thomas W. Thrashjury demanded by Plaintiff
Daniel J. Mann
More Information

Equifax Information Services LLC
Filed: December 12, 2017
# 1:2017cv05103 -
Other Contract §28:1332
Judge: Thomas W. Thrashjury demanded by Plaintiff
Debra Maloney
More Information

Equifax Inc
Filed: December 11, 2017
# 1:2017cv05069 -
Other Contract §28:1332
Judge: Thomas W. Thrashjury demanded by Plaintiff
Dan Lang
More Information
Russell Pantek
More Information

Equifax Information Services LLC
Filed: December 10, 2017
# 1:2017cv05026 -
Other Contract §28:1332
Judge: Thomas W. Thrashjury demanded by Plaintiff
Deidra Byas
More Information
K'acia Drummer
More Information

Equifax Inc
Filed: December 10, 2017
# 1:2017cv05025 -
Other Contract §28:1332
Judge: Thomas W. Thrashjury demanded by Plaintiff
David Waterstram Miller
More Information
Valorie Anne Smart
More Information
Angela Lynn Miller
Equifax Information Services LLC, Equifax Inc
Filed: December 07, 2017
# 1:2017cv04996 -
Other Contract §28:1332
Judge: Thomas W. Thrashjury demanded by Plaintiff
Darryl W. Walker
More Information
Robin L. Taylor
More Information
Jenny Storch
More Information
Jennifer A. Meachum, Dale F. Stewart' II, Karen Baswell, Alexis Budinas Janusz
Equifax Inc
Filed: December 07, 2017
# 1:2017cv04988 -
Other Contract §28:1332
Judge: Thomas W. Thrashjury demanded by Plaintiff
DENNIS CHAMPION
More Information
PENNY CHAMPION
More Information

COLUMBIA MUTUAL INSURANCE COMPANY
Filed: November 15, 2017
# 1:2017cv00209 -
Insurance §28:1446
Judge: W LOUIS SANDSjury demanded by Both
Darlene Brown
More Information
Robert Wickens
More Information
Amie Smith
More Information
Tammy Jett
More Information
Kody Campbell, Bruce Pascal, Zacariah Hildenbrand, Mike Spicer, Jasmine Guess, Glenntavius Nolan, Carolyn White, Kathleen Lyons, Jasmine Harris, Wayne Norris, Patricia Baxter, Darin Marion, Nancy Dubi
Equifax, Inc.
Filed: November 10, 2017
# 1:2017cv04544 -
Contract: Other §28:1332
Judge: Charles A Pannell, Thomas W Thrashjury demanded by Plaintiff
Delutha H. King
More Information
Lois W. King
More Information
Ronald H. Loving
More Information
Kristie L. Taylor
National Union Fire Insurance Company of PA. Pittsburgh,
Filed: November 08, 2017
# 1:2017cv04485 -
Insurance §28:1441
Judge: Steve C Jonesjury demanded by Plaintiff
Dan Alexander
More Information

Equifax Inc
Filed: December 11, 2017
# 1:2017cv05038 -
Other Contract §28:1332
Judge: Thomas W. Thrashjury demanded by Plaintiff
Dori M. Mashburn
More Information
Sarah L. Hardy
More Information
Richard Gainey
More Information
Valerie Gainey, Johnathan C. Entsminger, Carrie L. Entsminger, Jackie L. Kier, Aloha Kier, Larry Newcomer, Andrea Shafran
Equifax, Inc.
Filed: October 19, 2017
# 1:2017cv04159 -
Other Contract §28:1332
Judge: Thomas W. Thrashjury demanded by Plaintiff
Dianna Larson
More Information
Christy Adams
More Information
Gary Mares
More Information
Matthew Gates
Equifax, Inc.
Filed: October 05, 2017
# 1:2017cv03905 -
Other Contract §28:1332
Judge: Eleanor L. Rossjury demanded by Plaintiff
David Pearson
More Information
Elizabeth Pearson
More Information

Safeco Insurance Company of Indiana, Big Red Inc. Construction
Filed: October 11, 2017
# 1:2017cv04028 -
Insurance §28:1441
Judge: Thomas W. Thrashjury demanded by Plaintiff
David Horne
More Information
Diane Brown
More Information
Kelly Flood
More Information
Deborah Person
More Information
Thurman Bryan Clark, Amanda Chap, Timothy Hutz, Lea Santello, Lisa Melegari, Dawn Evans, Jennifer Griffin, William Knudsen, Scott Sroka, Douglas Laktonen, Patricia Tuel, Christopher Hutchinson, Randi
Equifax Inc.
Filed: September 22, 2017
# 1:2017cv03713 -
Other Contract §28:1332
Judge: Mark H. Cohenjury demanded by Plaintiff
Donegal Mutual Insurance Company
More Information

Warren Schmindt, Prolectric Electrical Dale Contractors, Smith, John Wayne, Timothy Wayne Durham, Christopher Durham
Filed: September 22, 2017
# 1:2017cv00116 -
Insurance §28:1332
Judge: J. Randal Hall
Douglas Jumper' Sr.
More Information
Linda McCreary
More Information
Arthur Douglas Jumper' Jr., Douglas Jumper' III, Michael McCreary, Distinctive Homes, J&J Realty LLC
GJJJ LLC, DJF LLC, Hartford Life Insurance Company, Hartford Life & Annuity Insurance Company, Crimson Financial Group, John Doe(s) 1-10, Unknown Insurance Companies 1-17, Crimson Trading LLC, Terri Lee Brown, LLC
Filed: September 21, 2017
# 1:2017cv03668 -
Other Contract §28:1441
Judge: William S. Duffey
Dallas Perkins
More Information
Jeffrey Pryor
More Information
Kenneth Yoeckel
More Information
LaShawn Brown
Equifax Inc.
Filed: September 11, 2017
# 1:2017cv03479 -
Other Contract §28:1332
Judge: Eleanor L. Rossjury demanded by Plaintiff
Dan Richmond
More Information
Kimberly Richmond
More Information
Heather Duenas
More Information
Kory Hershkowitz, Catherine Alderman, Donald Person, Ricky Lee Hale
Inc., Equifax
Filed: September 11, 2017
# 1:2017cv03477 -
Other Contract §28:1332
Judge: Leigh Martin Mayjury demanded by Plaintiff
Disasa Dominicana S.R.L.
More Information

Domtar Paper Company, LLC, Domtar Corporation, Domtar Industries, Associated Hygienic Products, LLC, LLC
Filed: August 04, 2017
# 1:2017cv02929 -
Other Contract §28:1441
Judge: William S. Duffeyjury demanded by Plaintiff
Delma Cowart
More Information

Nautilus Insurance Company, Audrey Manes
Filed: July 28, 2017
# 4:2017cv00142 -
Insurance §28:1332
Judge: Lisa G. Woodjury demanded by Defendant
Developers Surety
More Information
Indemnity Company
More Information

National Stone Imports, Kathie Ann Altenburg, Rock Properties, Inc., Thomas D. Altenburg, Inc., LLC, Andrew T. Vega, Tiede-Zoeller
Filed: July 27, 2017
# 1:2017cv02835 -
Other Contract §28:1332
Judge: Mark H. Cohen