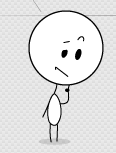 Searching FL court records allows you to privately investigate anyone, and to learn the final judgment on any case. There are hundreds of reasons a person might perform a court records search, from uncovering information on a case brought against a friend or associate, to confirming that your fiancé's divorce is, in fact, final. Florida court records are some of the most comprehensive and credible public records available, which might explain why courthouse records are the most widely sought-after form of public record in the United States.
Florida Lawyers and Law Firms

Instant Court Records Search
Criminal Court Records, Civil Court Records, Traffic Court Records
Federal, State, County & Municipal Sources and Much More!

Search for Cases from July 9, 1970 to July 15, 2022
A (32125 rec)
B (19433 rec)
C (32727 rec)
D (34614 rec)
E (15406 rec)
F (7427 rec)
G (12343 rec)
H (9471 rec)
I (3598 rec)
J (64989 rec)
K (16491 rec)
L (16624 rec)
M (38389 rec)
N (9831 rec)
O (3038 rec)
P (12712 rec)
Q (611 rec)
R (32202 rec)
S (27647 rec)
T (22177 rec)
U (5093 rec)
V (4762 rec)
W (11442 rec)
X (267 rec)
Y (1517 rec)
Z (1773 rec)
Plaintiff /
Defendant Name
Petitioner /
Respondent Name
Filed, Nature of Suit, Judge
YVONNE VONBERG
More Information
CHAZ HATFIELD
National Fire & Marine Insurance Company
Filed: April 13, 2020
# 2:2020cv00258 -
Insurance §28:1446
Judge: Sheri Polster Chappell, Nicholas P Mizelljury demanded by Both
Yuveidis Chivas
More Information
Alexander D. Vega Molina
More Information

Western World Insurance Company
Filed: April 27, 2020
# 1:2020cv21748 -
Insurance §28:1441
Judge: K Michael Moorejury demanded by Both
Yesenia Melillo
More Information

Sanofi US Services Inc., Sanofi-Aventis U.S. LLC, Chattem Inc.
Filed: February 21, 2020
# 9:2020cv80250 -
Contract: Other §28:1332
Judge: Bruce E Reinhart, Robin L Rosenbergjury demanded by Plaintiff
Yaquline Colls
More Information

GeoVera Specialty Insurance Company
Filed: April 01, 2020
# 1:2020cv21390 -
Insurance §28:1332
jury demanded by Defendant
Yaqueline Colls
More Information

GeoVera Specialty Insurance Company
Filed: April 01, 2020
# 1:2020cv21393 -
Insurance §28:1332
Judge: Robert N Scola, Edwin G Torresjury demanded by Defendant
Yaliane Medina
More Information
Roger Rodriguez
More Information

Western World Insurance Company
Filed: May 06, 2020
# 1:2020cv21902 -
Insurance §28:1332
Judge: Robert N Scolajury demanded by Both
Yacht Management South Florida
More Information

M/V PRIVEE, Privee Management One, LLC, Philip W Cyburt
Filed: April 25, 2020
# 0:2020cv60849 -
Contract: Marine §28:1333
Judge: Rodolfo A Ruiz
Yacht Management South Florida
More Information

LLC, Kaos II Chartering, Sannoch Clark, M/V II KAOS
Filed: April 25, 2020
# 0:2020cv60848 -
Contract: Marine §46:0741
Judge: William P Dimitrouleas, Lurana S Snow
Ying Feng
More Information
Song Lin
More Information

Lexington Insurance Company
Filed: March 04, 2020
# 0:2020cv60482 -
Insurance §28:1446
Judge: Rodney Smithjury demanded by Defendant
Yokasta Hernandez
More Information
Carlos Paulino Nunez
More Information

Geovera Specialty Insurance Company
Filed: February 06, 2020
# 0:2020cv60255 -
Insurance §28:1332
Judge: Rodolfo A Ruiz, Jared M Straussjury demanded by Defendant
YUNEZ GUILLERMO YUNEZ
More Information

QBE INSURANCE CORPORATION, CORPORATION
Filed: March 16, 2020
# 0:2020cv60574 -
Insurance §28:1446
Judge: Rodney Smithjury demanded by Plaintiff
YOUNGJA WHITE
More Information
ROBIN WHITE
More Information

ACE INSURANCE COMPANY OF MIDWEST
Filed: February 07, 2020
# 8:2020cv00297 -
Insurance §28:1332
Judge: William F Jung, Julie S Sneedjury demanded by Plaintiff
Yomalkis Fombellida
More Information

American Security Insurance Company
Filed: January 02, 2020
# 8:2020cv00002 -
Insurance §28:1441
Judge: Sean P Flynn, Charlene Edwards Honeywelljury demanded by Both
Yandy Reyes
More Information

Scottsdale Insurance Company
Filed: December 30, 2019
# 1:2019cv25318 -
Insurance §28:1332
Judge: Ursula Ungarojury demanded by Plaintiff
Yvette D. Fioretti
More Information
Gary A. Fioretti
More Information

Integrity Mortgage LLC, Frederick P. Laughlin, Bruce K. Brown, John Jordan
Filed: October 28, 2019
# 9:2019cv81466 -
Contract: Other §28:1332
Judge: Bruce E Reinhart, Robin L Rosenberg
Yaquelin Lamelas
More Information

National Fire & Marine Insurance Company
Filed: October 22, 2019
# 0:2019cv62626 -
Insurance §28:1332
Judge: James I Cohn, Barry S Seltzer
Yury Cespedes
More Information

Paul Gold
Filed: October 24, 2019
# 9:2019cv81453 -
Contract: Other §28:1441
Judge: James I Cohnjury demanded by Plaintiff
Yandi Reyes
More Information

Scottsdale Insurance Company
Filed: October 03, 2019
# 1:2019cv24099 -
Insurance §28:1332
Judge: Ursula Ungarojury demanded by Plaintiff
Yusmel Regalado
More Information

Geovera Specialty Insurance Company
Filed: September 09, 2019
# 1:2019cv23754 -
Insurance §28:1332
Judge: Edwin G Torres, Kathleen M Williamsjury demanded by Defendant
Yadira Angarita
More Information

Integon National Insurance Company
Filed: August 22, 2019
# 1:2019cv23518 -
Insurance §28:1332
Judge: Federico A Morenojury demanded by Both
Yamata Properties LLC
Starr Indemnity & Liability Company
Filed: July 11, 2019
# 1:2019cv22861 -
Insurance §28:1446
Judge: Robert N Scola, Edwin G Torresjury demanded by Plaintiff
Yvania Savigne
More Information

Geovera Speciality Insurance Company
Filed: May 24, 2019
# 1:2019cv22122 -
Insurance §28:1330
Judge: James Lawrence Kingjury demanded by Defendant
Yvania Savigne
More Information

GeoVera Insurance Company
Filed: May 23, 2019
# 1:2019cv22105 -
Contract: Other §12:0635
jury demanded by Plaintiff
Yarinell Roman
More Information
Paul Roberts II Joaquin Rivera
More Information

Inc., Spirit Airlines
Filed: June 12, 2019
# 0:2019cv61461 -
Contract: Other §28:1330
Judge: Rodolfo A Ruizjury demanded by Plaintiff
Yunier Ruiz
More Information

Foremost Insurance Company
Filed: April 25, 2019
# 1:2019cv21574 -
Insurance §12:0635
Judge: Ursula Ungarojury demanded by Defendant
YENISLEY RIVERO
More Information

American Security Insurance Company
Filed: April 02, 2019
# 1:2019cv21242 -
Insurance §28:1332
Judge: Robert N Scola, Edwin G Torresjury demanded by Both
Yunivel Vera
More Information

Scottsdale Insurance Company
Filed: March 07, 2019
# 1:2019cv20882 -
Insurance §28:1332
Judge: James Lawrence Kingjury demanded by Both
Yanetsi Collier
More Information

Wright National Flood Insurance Company
Filed: January 28, 2019
# 2:2019cv00049 -
Insurance §42:4072
Judge: Sheri Polster Chappell, Mac R McCoyjury demanded by Plaintiff
Yvette Toledo-Baste
More Information
Tony Baste
More Information

Selective Insurance Company of the Southeast
Filed: January 24, 2019
# 4:2019cv10016 -
Insurance §28:1441
Judge: James Lawrence Kingjury demanded by Defendant
Yvette Toledo-Baste
More Information

Selective Insurance Company of the Southeast, Tony Baste
Filed: January 24, 2019
# 1:2019cv20330 -
Insurance §42:4072
jury demanded by Defendant
Yacht Guru of America LLC
S/Y CHIQUITA
Filed: January 17, 2019
# 0:2019cv60162 -
Contract: Marine §28:1333
Judge: Darrin P Gayles
Yordy Ponce de Leon
More Information

Underwriters at Lloyd's, London
Filed: December 20, 2018
# 1:2018cv25357 -
Insurance §28:1332
Judge: Marcia G Cooke, Jonathan Goodmanjury demanded by Defendant
YARA MAXWELL DEAN MAXWELL
FLORIDA FAMILY INSURANCE COMPANY
Filed: December 12, 2018
# 6:2018cv02126 -
Insurance §42:4072
Judge: Roy B Dalton, Karla R Spaulding
Yachts Solutions
More Information

S/Y Joyride
Filed: February 13, 2019
# 8:2019cv00387 -
Contract: Marine §28:1333
Judge: Sean P Flynn, William F Jung
Ytech 180 Units Miami Beach Investments LLC
Old Republic Union Insurance Company, Steadfast Insurance, United Specialty Insurance Company, QBE Specialty Insurance Company, International Insurance Company of Hannover SE, General Security Indemnity Company of Arizona, Indian Harbor Insurance Company
Filed: November 15, 2018
# 1:2018cv24770 -
Insurance §28:1332
Judge: Donald L Grahamjury demanded by Both
Yacht Furnishings by Eclipse
More Information

S/Y Blue Gryphon
Filed: November 08, 2018
# 0:2018cv62727 -
Contract: Marine §28:1333
Judge: Alicia O Valle, Kathleen M Williams
Y.A. Marine Services
M/Y MR CAT
Filed: October 24, 2018
# 0:2018cv62548 -
Contract: Marine §28:1333
Judge: Cecilia M Altonaga
Yuniel Carrera
More Information

GEOVERA SPECIALTY INSURANCE COMPANY, GEOVERA a SPECIALTY INSURANCE COMPANY, foreign corporation
Filed: October 18, 2018
# 1:2018cv24311 -
Insurance §28:1332
Judge: Marcia G Cooke, Jonathan Goodmanjury demanded by Plaintiff
Ybor City Holdings
Certain Underwriters at Lloyds, London
Filed: October 19, 2018
# 8:2018cv02568 -
Insurance §28:1441
Judge: Sean P Flynn, William F Jungjury demanded by Both
Yale Products
More Information

S/Y Spirit of the East
Filed: September 20, 2018
# 0:2018cv62236 -
Contract: Marine §28:1333
Judge: Cecilia M Altonaga, Lurana S Snow
Yes Lighting LLC
LLC, PSG Energy Group, City of Connersville, LLC, Light Source of Indiana, TRM Lighting
Filed: October 22, 2018
# 1:2018cv24365 -
Contract: Other §28:1332
Judge: Federico A Morenojury demanded by Plaintiff
Young S. Kim
More Information

Scottsdale Insurance Company
Filed: September 07, 2018
# 6:2018cv01468 -
Insurance §28:1441
Judge: Paul G Byron, Thomas B Smithjury demanded by Both
YASNIEL ULLOA
More Information

Capitol Preferred Insurance Company, Inc.
Filed: September 07, 2018
# 1:2018cv23675 -
Insurance §12:0635
Judge: Marcia G Cooke, Jonathan Goodmanjury demanded by Defendant
Yvania Savigne
More Information

GeoVera Specialty Insurance Company
Filed: September 14, 2018
# 1:2018cv23792 -
Insurance §28:1446
Judge: Ursula Ungarojury demanded by Both
Yossi Shimshi
More Information

inclusive, Inc., Toyota Motor Sales U.S.A., Does 1-100
Filed: August 03, 2018
# 1:2018cv23168 -
Contract: Other §28:1441
Judge: Federico A Morenojury demanded by Both
Yania Zamora
More Information

Western World Insurance Company
Filed: July 20, 2018
# 1:2018cv22952 -
Insurance §28:1441
Judge: Marcia G Cooke, Jonathan Goodmanjury demanded by Plaintiff
Yussuf Mohammed
More Information

GEICO Indemnity Company
Filed: August 07, 2018
# 0:2018cv61824 -
Insurance §28:1441
Judge: Beth Bloomjury demanded by Both
Yacht Club at Portofino Condominium Association
Wilshire Insurance Compoany, Century Surety Company, Amtrust International Underwriters Limited, Columbia Casualty Company, Tudor Insurance Company, Mt. Hawley Insurance Company
Filed: July 16, 2018
# 1:2018cv22863 -
Insurance §28:1441
Judge: Darrin P Gaylesjury demanded by Defendant
Yudiesky Troche
More Information
Yanelys Lante Paredes
More Information

Lexington Insurance Company
Filed: May 10, 2018
# 1:2018cv21877 -
Insurance §28:1446
Judge: Federico A. Morenojury demanded by Defendant
Yaron Wasserman
More Information

Lexington Insurance Company
Filed: May 10, 2018
# 4:2018cv10053 -
Insurance §28:1441
Judge: Andrea M. Simontonjury demanded by Defendant
Yiska Moser Revocable Trust
More Information
Yiska Moser Family Trust
Ironshore Specialty Insurance Company
Filed: May 11, 2018
# 1:2018cv21902 -
Insurance §28:1332
Judge: Jose E. Martinezjury demanded by Plaintiff
Yeison Cruz
More Information

GeoVera Specialty Insurance Company
Filed: April 27, 2018
# 2:2018cv00287 -
Insurance §28:1441
Judge: Mac R. McCoyjury demanded by Both
Yousef Muslet
More Information
Ramah Muslet
More Information

American Security Insurance Company
Filed: April 24, 2018
# 9:2018cv80535 -
Insurance §28:1441
Judge: William P. Dimitrouleasjury demanded by Plaintiff
Yvonne Wilson
More Information

American Security Insurance Company
Filed: April 09, 2018
# 0:2018cv60760 -
Insurance §28:1332
Judge: Robert N. Scolajury demanded by Plaintiff
Yolanda Aldana
More Information
Leyvier Herrera
More Information

Progressive American Insurance Company
Filed: April 03, 2018
# 5:2018cv00157 -
Marine §28:1446
Judge: James S. Moodyjury demanded by Both
Yusnel Almarales
More Information

Scottsdale Insurance Company
Filed: March 19, 2018
# 8:2018cv00662 -
Insurance §28:1332
Judge: James S. Moodyjury demanded by Both
Yemani Mason
More Information

Daniel Masters, J., Ray Dias, Lanham & Lanham LLC., Medbook World Inc, Randall Lanham, Bernieta R. Masters, Fred Dasilva, Michael Raisch, Robert T. Cournoyer
Filed: March 14, 2018
# 1:2018cv20965 -
Other Contract §28:1332
Judge: Kathleen M. Williams
YVONNE WILKERSON
More Information

AIG PROPERTY CASUALTY COMPANY
Filed: February 26, 2018
# 3:2018cv00307 -
Insurance §28:1332
Judge: CHARLES J KAHNjury demanded by Both
Yourden Ricardo
More Information

Federated National Insurance Company
Filed: January 22, 2018
# 2:2018cv00048 -
Insurance §42:4072
Judge: Mac R. McCoyjury demanded by Plaintiff
Yolanda Prado
More Information

American Security Insurance Company
Filed: January 12, 2018
# 1:2018cv20161 -
Insurance §28:1446
Judge: Andrea M. Simontonjury demanded by Both
Yael Aburos
More Information

Apple Inc.
Filed: December 28, 2017
# 1:2017cv24712 -
Other Contract §28:1332
Judge: Darrin P. Gaylesjury demanded by Plaintiff
Yussuf Mohammed
More Information

GEICO Indemnity Company
Filed: December 21, 2017
# 0:2017cv62538 -
Insurance §28:1332
Judge: Lurana S. Snowjury demanded by Both
Yellow Telescope
More Information

M.D. Incorporated, Larry K. Fan
Filed: December 04, 2017
# 1:2017cv24385 -
Other Contract §28:1332
Judge: Jonathan Goodmanjury demanded by Plaintiff
Yevon M. Yapp
More Information

ALLSTATE INSURANCE COMPANY
Filed: February 09, 2018
# 0:2018cv60290 -
Insurance §28:1441
Judge: Beth Bloomjury demanded by Plaintiff
Ysmael Garcia
More Information

Reverse Mortgage Solutions, Inc., Southwest Business Corporation
Filed: July 11, 2017
# 0:2017cv61369 -
Other Contract §28:1331
Judge: Ursula Ungarojury demanded by Plaintiff
Yale R Brown
More Information

ACE American Insurance Company
Filed: June 28, 2017
# 1:2017cv22424 -
Marine §12:0635
Judge: Cecilia M. Altonagajury demanded by Plaintiff
Yaron Tikotzky
More Information
Eli Doron
More Information
Amir Rahmani
More Information

LLC, Rak Resorts, Omer Dror
Filed: June 20, 2017
# 1:2017cv22300 -
Other Contract §28:1330
Judge: James Lawrence Kingjury demanded by Plaintiff
Yacht Management South Florida
More Information

L.L.C., Defiance Charters, Dan Castleberry, M/Y Polaris, Robert Sweet
Filed: May 17, 2017
# 0:2017cv60969 -
Marine §28:1333
Judge: Lurana S. Snow
YCBC Group
Hadera Paper & Writing Paper Marketing Ltd., Hadera Paper Ltd., Hadera Paper - Printing & Writing Paper Ltd.
Filed: June 02, 2017
# 1:2017cv22080 -
Other Contract §28:1441
Judge: Jonathan Goodman
Yacht Management South Florida
More Information

M/Y POLARIS
Filed: May 10, 2017
# 0:2017cv60933 -
Marine §28:1333
Judge: Kathleen M. Williams
Yachts Solutions
More Information

John Drabik, M/Y Freedom
Filed: February 06, 2017
# 8:2017cv00288 -
Marine §46:31301
Judge: Thomas B. McCoun
YachtBrasil Motor Boats & Charters
More Information

M/Y Dare Corda
Filed: December 20, 2016
# 1:2016cv25260 -
Marine §28:1333
Judge: Darrin P. Gayles
YachtBrasil Motor Boats
More Information
Charters
Forward Ventures Group Partners LLC
Filed: September 07, 2016
# 1:2016cv23834 -
Other Contract §28:1441
Judge: Jose E. Martinezjury demanded by Plaintiff
Yris Mosquea
More Information

Wellsfargo Bank N. A.
Filed: July 11, 2016
# 1:2016cv22986 -
Other Contract §28:1332
Judge: Federico A. Morenojury demanded by Plaintiff
Yesenia Del Campo
More Information

National Casualty Company
Filed: June 08, 2016
# 0:2016cv61221 -
Insurance §28:1332
Judge: Joan A. Lenardjury demanded by Defendant
Yang Enterprises
Space Coast Launch Services, LLC
Filed: April 08, 2016
# 6:2016cv00612 -
Other Contract §28:1332
Judge: Roy B. Daltonjury demanded by Plaintiff
Yieh Corporation Limited
More Information

Metro Steel Pipe & Supply, Inc.
Filed: April 05, 2016
# 5:2016cv00262 -
Other Contract §28:1332
Judge: Roy B. Daltonjury demanded by Defendant
YESSENIA DIAZ STELLA DIAZ
American Security Insurance Co.
Filed: November 04, 2015
# 0:2015cv62333 -
Insurance §28:1441
Judge: Patricia A. Seitzjury demanded by Plaintiff
Yuri Kasparov
More Information

Kelly Schnorenberg
Filed: September 09, 2015
# 3:2015cv01093 -
Negotiable Instrument §28:1332
Judge: Timothy J. Corriganjury demanded by Plaintiff
Yehonatan Weinberg
More Information

Intermedix Corp., Inc., Advanced Data Processing
Filed: August 04, 2015
# 0:2015cv61598 -
Other Contract §28:1332
Judge: Beth Bloomjury demanded by Plaintiff
Yanetsy Loor
More Information

Tween Brands, Inc.
Filed: June 11, 2015
# 6:2015cv00953 -
Other Contract §28:1332
Judge: Roy B. Dalton
Yale I. Galanter
More Information

AXA Equitable Life Insurance Company
Filed: May 28, 2015
# 0:2015cv61120 -
Insurance §28:1332
Judge: William J. Zlochjury demanded by Plaintiff
Yaakov Vann
More Information

Delta Air Lines, Inc.
Filed: November 25, 2014
# 0:2014cv62687 -
Contract: Other §49:1502 Air Transportatio
Judge: Beth Bloom
YL Limited
LLC, 360 Yacht Refinishing
Filed: November 17, 2014
# 0:2014cv62616 -
Marine §28:1333
Judge: Robert N. Scola
Yellow Telescope
More Information

MD, Timothy Robert Miller, Inc.
Filed: November 13, 2014
# 1:2014cv24308 -
Other Contract §28:1331
Judge: Darrin P. Gayles
Yacht Management South Florida
More Information

M/Y Tranquilo, The Aventura Group, Inc.
Filed: October 08, 2014
# 0:2014cv62321 -
Marine §28:1331
Judge: K. Michael Moore
Y.E.S. Yacht Equipment Supplies
M/Y Karyatis, Karyatis Ltd.
Filed: September 25, 2014
# 0:2014cv62214 -
Marine §28:1333
Judge: Robin L. Rosenberg
Yolene T. Lofton
More Information

ACS, Nelnet
Filed: June 26, 2014
# 0:2014cv61477 -
Other Contract §28:1331
Judge: William J. Zloch
Yamila Cardenas
More Information

QBE Specialty Insurance Company
Filed: June 02, 2014
# 1:2014cv22029 -
Insurance §28:1332
Judge: Alan S. Gold
YESENIA A. LOPEZ
More Information
MIRSA J. RECINOS
More Information
MARIA VASQUEZ LAINEZ
BEST MERIDIAN INSURANCE COMPANY
Filed: December 20, 2013
# 1:2013cv24572 -
Insurance §12:0635
Judge: Ursula Ungarojury demanded by Plaintiff
Yakov London
More Information

Vladimir Dubrovin, Southeast Jet Group Inc.
Filed: March 05, 2013
# 1:2013cv20783 -
Contract: Other §28:1332 Diversity-Breach
Judge: William M. Hoevelerjury demanded by Plaintiff
Yousef Kawwas
More Information

Allstate Insurance Company
Filed: February 28, 2013
# 3:2013cv00215 -
Insurance §28:1332 Diversity-Insuran
Judge: James R. Klindtjury demanded by Both
Yuliya Deych
More Information
Boris Bezrodnyy
More Information

Chartis Casualty Company
Filed: January 28, 2013
# 0:2013cv60203 -
Insurance §12:0635 Breach of Insuran
Judge: William J. Zlochjury demanded by Defendant
Yogy Carpet & Tile Incorporated
More Information

Nationwide Mutual Insurance Company
Filed: January 18, 2013
# 6:2013cv00107 -
Insurance §28:1332 Diversity-Breach
Judge: G. Kendall Sharpjury demanded by Plaintiff
Yvette Kanarick
More Information

GE Capital Retail Bank Care Credit
Filed: January 11, 2013
# 9:2013cv80039 -
Contract: Other §28:1332 Diversity-Notice
Judge: Donald M. Middlebrooks
Yacht Music
More Information

M/Y "Diamond Girl"
Filed: November 28, 2012
# 0:2012cv62345 -
Contract: Marine §28:1333 Admiralty - Servi
Judge: Robin S. Rosenbaumjury demanded by Defendant
Yeny Sevila
More Information
Zady Sevila
More Information

The First Liberty Insurance Corporation
Filed: September 06, 2012
# 8:2012cv02024 -
Insurance §28:1332
Judge: Steven D. Merrydayjury demanded by Both
Yeny Sevila
More Information
Zady Sevila
More Information

Liberty Mutual Fire Insurance Company
Filed: July 09, 2012
# 8:2012cv01518 -
Insurance §28:1332
Judge: Steven D. Merrydayjury demanded by Defendant
Yerisley Lopez-Reyes
More Information

Scottsdale Insurance Company
Filed: April 30, 2012
# 8:2012cv00948 -
Insurance §28:1441 Notice of Removal
Judge: Richard A. Lazzarajury demanded by Both
You Fit
More Information
You Fit-One
More Information
You Fit-Two
More Information
You Fit-Three
More Information
You Fit-Four, You Fit-Five, You Fit-Six, You Fit-Seven, You Fit-Eight
Core Industries, Inc.
Filed: April 17, 2012
# 8:2012cv00840 -
Contract Product Liability §28:1332
Judge: Thomas B. McCounjury demanded by Plaintiff