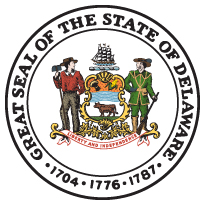 Searching a person's name, business name or case type
searching for judgments against a person or business
displaying case information or activities.
Our site does not warrant or warrant the accuracy, completeness, relevance or usefulness for any general or specific purpose of the data available through access to this site.

Instant Court Records Search
Criminal Court Records, Civil Court Records, Traffic Court Records
Federal, State, County & Municipal Sources and Much More!

Search for Cases from August 28, 2000 to July 15, 2022
A (638 rec)
B (330 rec)
C (630 rec)
D (541 rec)
E (427 rec)
F (168 rec)
G (266 rec)
H (208 rec)
I (111 rec)
J (944 rec)
K (309 rec)
L (374 rec)
M (837 rec)
N (248 rec)
O (104 rec)
P (359 rec)
Q (10 rec)
R (547 rec)
S (779 rec)
T (385 rec)
U (433 rec)
V (126 rec)
W (286 rec)
X (12 rec)
Y (30 rec)
Z (23 rec)
Plaintiff /
Defendant Name
Petitioner /
Respondent Name
Filed, Nature of Suit, Judge
Joseph Palopoli' Jr.
More Information
John Toda
More Information
Earl Kladke
More Information
Mariano Lorenzo Macaisa, Gini Michelle Cox, Nicole Blanchard, William Braden, Sheila Cauthen, Katrina Howard, David Conroe, Richard Schellhammer, Crystal Robinson, Robert Tyson, Gladys Tubbs, Maxine Glenn, Lan
General Motors LLC
Filed: May 15, 2020
# 1:2020cv00663 -
Contract Product Liability §28:1332
jury demanded by Plaintiff
JSS Medical Research Inc.
More Information

Inc., FirstString Research
Filed: May 29, 2020
# 1:2020cv00733 -
Contract: Other §28:1332
jury demanded by Plaintiff
Jeffrey Gabbay
More Information

Bernard G. Conaway
Filed: June 02, 2020
# 1:2020cv00743 -
Contract: Other §28:1332
jury demanded by Plaintiff
Jeff Andrews
More Information

Inc., USPI Holding Company
Filed: March 09, 2020
# 1:2020cv00344 -
Contract: Other §28:1332
Judge: Leonard P Starkjury demanded by Plaintiff
James Kalkstein
More Information
Carole Smith
More Information
Ernest Holguin
More Information
David Goldberg, Robert Smith
General Motors LLC
Filed: May 06, 2020
# 1:2020cv00615 -
Contract: Other §28:1332
jury demanded by Plaintiff
JenCap Inc.
More Information

James E. Adams, Jon S. Adams, 2014, Paul D. D. Adams, Paul Adams Revocable Trust Dated June 9
Filed: January 16, 2020
# 1:2020cv00064 -
Contract: Other §28:1332
Judge: Colm F Connolly
Juanita Silvera
More Information

Pareteum Corporation
Filed: February 18, 2020
# 1:2020cv00230 -
Stockholders Suits §28:1331
Judge: Leonard P Starkjury demanded by Plaintiff
John S. Stafford III
More Information

Intelity, Inc., LLR Partners, Inc.
Filed: February 06, 2020
# 1:2020cv00181 -
Contract: Other §28:1332
Judge: Leonard P Stark
Jeweltex Pension Plan
More Information

Corcept Therapeutics Inc.
Filed: December 19, 2019
# 1:2019cv02308 -
Stockholders Suits §28:1332
Judge: Maryellen Noreikajury demanded by Plaintiff
Joon Pak
More Information

Keith Sullivan, Inc., Restoration Robotics, Frederic Moll, Craig Taylor, Shelley Thunen, Gil Kliman, Ryan Rhodes, Venus Concept Inc., Jeffrey Bird
Filed: December 06, 2019
# 1:2019cv02237 -
Stockholders Suits §28:1331
Judge: Maryellen Noreikajury demanded by Plaintiff
JOHN J. CONRAD
More Information

Lannett Company Inc.
Filed: October 11, 2019
# 1:2019cv01928 -
Stockholders Suits §
Judge: Jennifer L Hall, Maryellen Noreikajury demanded by Plaintiff
James Stokes
More Information

Markel American Insurance Company
Filed: October 24, 2019
# 1:2019cv02014 -
Insurance §28:1332
Judge: Leonard P Starkjury demanded by Plaintiff
Jason Frentzel
More Information

Inc., Cloudera
Filed: October 16, 2019
# 1:2019cv01962 -
Stockholders Suits §28:1332
Judge: Leonard P Starkjury demanded by Plaintiff
James Nelson
More Information

Nvidia Corporation
Filed: September 24, 2019
# 1:2019cv01798 -
Stockholders Suits §28:1332
Judge: Maryellen Noreikajury demanded by Plaintiff
Jessica Amor
More Information
Mildred Taylor
More Information

Inc., Bellicum Pharamceuticals
Filed: November 01, 2019
# 1:2019cv02078 -
Stockholders Suits §28:1332
Judge: Leonard P Starkjury demanded by Plaintiff
Jason Flaker
More Information

FedEx Corporation
Filed: September 17, 2019
# 1:2019cv01747 -
Stockholders Suits §28:1332
Judge: Leonard P Starkjury demanded by Plaintiff
Joseph William Luster
More Information

PuraCap Pharmaceutical, LLC
Filed: August 14, 2019
# 1:2019cv01522 -
Contract: Other §28:1332
Judge: Maryellen Noreikajury demanded by Plaintiff
Judith Rubin
More Information
Wilma Shapiro
More Information

LaGuardia Mezz, LLC
Filed: July 30, 2019
# 1:2019cv01415 -
Stockholders Suits §28:1332
Judge: Maryellen Noreika
Joseph Cooney
More Information

Main Street Business Funding, LLC
Filed: December 13, 2018
# 1:2018cv01978 -
Negotiable Instrument §28:1332
Judge: Leonard P Stark
Jennifer Karpchuk
More Information

Main Street Business Funding, LLC
Filed: December 13, 2018
# 1:2018cv01979 -
Negotiable Instrument §28:1332
Judge: Leonard P Stark
John P. Lane
More Information

Main Street Business Funding, LLC
Filed: December 03, 2018
# 1:2018cv01910 -
Negotiable Instrument §28:1332
Judge: Leonard P Stark
James L. Gazzola
More Information

Bayhealth Medical Center, Inc.
Filed: November 21, 2018
# 1:2018cv01853 -
Contract: Other §28:1441
Judge: Maryellen Noreikajury demanded by Both
Jonathan Gollner
More Information
Paul Early
More Information

Inc., Sinemia
Filed: November 09, 2018
# 1:2018cv01774 -
Contract: Other §28:1332
Judge: Maryellen Noreikajury demanded by Plaintiff
Jonathan Reigrod
More Information

Thomas Baldwin, Cordia Harrington, Zoes Zoe's Kitchen, Kitchen, Greg Dollarhyde, Inc., Alec Taylor, Sue Collyns, Inc., Kevin Miles
Filed: October 04, 2018
# 1:2018cv01536 -
Stockholders Suits §28:1331
Judge: Maryellen Noreikajury demanded by Plaintiff
Joseph Pietras
More Information

Charles K. Crovitz, Alexander M. Schmelkin, S. Paul Williams, Dennis J. Martin, Susan J. Riley, Richard D. Phillips, Stuart A. Taylor II, Essendant Inc., Alex D. Zoghlin
Filed: September 27, 2018
# 1:2018cv01506 -
Stockholders Suits §28:1331
Judge: Maryellen Noreikajury demanded by Plaintiff
James Atherton
More Information

Mitchell I. Quain, Jay J. Gurandiano, John F. McGovern, Xerium Technologies, April H. Foley, Alexander Toeldte, Mark Staton, Inc., Roger A. Bailey, James F. Wilson
Filed: August 02, 2018
# 1:2018cv01154 -
Stockholders Suits §15:78
Judge: Leonard P Starkjury demanded by Plaintiff
Joseph Cryar
More Information

Thomas C. Freyman, Gregg M. Sherrill, Paul T. Stecko, Roger B. Porter, James S. Metcalf, Jane L. Warner, Tenneco Inc., David B. Price' Jr., Dennis J. Letham, Brian J. Kesseler, Roger J. Wood
Filed: July 17, 2018
# 1:2018cv01052 -
Stockholders Suits §15:78
Judge: Richard G Andrewsjury demanded by Plaintiff
John G. Hudson
More Information

Paul L. Foster, Andeavor, Michael E. Wiley, H. William Schumann' III, J.W. Nokes, Rodney F. Chase, Gregory J. Goff, David E. Lilley, Edward G. Galante, Jeff A. Stevens, Patrick Y. Yang, Mary Pat McCarthy, Susan Tomasky
Filed: July 11, 2018
# 1:2018cv01024 -
Stockholders Suits §28:1331
Judge: Maryellen Noreikajury demanded by Plaintiff
Jason Gerner
More Information

Liberation Behavioral Health, LBH Holdings, LLC, LLC, LBH Holdco Corp.
Filed: July 06, 2018
# 1:2018cv01001 -
Negotiable Instrument §28:1332
Judge: Richard G Andrews
Jonathan Raul
More Information

David P. Hess, John C. Plant, Ulrich R. Elmer Schmidt, L. Doty, Klaus Kleinfeld, Charles Blankenship, Rajiv L. Gupta, Amy E. Alving, David J. Miller, Sean O. Mahoney, Stanley O'Neal, James F. Albaugh, Arthur D. Collins' Jr., Christopher L. Ayers
Filed: June 22, 2018
# 1:2018cv00930 -
Stockholders Suits §28:1331
Judge: Mary Pat Thyngejury demanded by Plaintiff
Jennifer Gibbs
More Information
John D. Gibbs' Jr.
More Information
Juliz 1 LLP, Rutkowsky Family Trust I, Rutkowsky Family Trust II, Michael Thompson
Timothy Kasmoch, N-Viro International Corp., James McHugh
Filed: June 20, 2018
# 1:2018cv00915 -
Negotiable Instrument §15:78
Judge: Mary Pat Thyngejury demanded by Plaintiff
Jeannette S.D. Brown
More Information

Government Employees Health Association
Filed: May 18, 2018
# 1:2018cv00763 -
Insurance §28:2201
Judge: Christopher J. Burke
Jeannette S.D. Brown
More Information

United States Office of Personnel Management Retirement Operations Center
Filed: May 18, 2018
# 1:2018cv00762 -
Other Contract §28:2201
Judge: Christopher J. Burke
Justin Blonstein
More Information

Goldfinch Merger Sub Corp., GGP, Mary Loui M. Fiala, Christina Lofgren, Inc., Janice R. Fukakusa, John K. Haley, Sandeep Mathrani, L.P., Brookfield Property Partners, Daniel B. Hurwitz, J. Bruce Flatt, Richard Clark, Brian W. Kingston
Filed: May 03, 2018
# 1:2018cv00679 -
Stockholders Suits §28:1331
Judge: Colm F Connollyjury demanded by Plaintiff
John Brennan
More Information

Daniel V. Ginnetti, Mike S. Zafirovski, Thomas D. Brown, Charles A. Alutto, Joseph B. Arnold, Rodney F. Dammeyer, Thomas F. Chen, Frank J.M. Ten Brink, , Jack W. Schuler, Lynn Dorsey Bleil, William K. Hall, John Patience, Mark C. Miller, Richard T. Kogler
Filed: April 16, 2018
# 1:2018cv00567 -
Stockholders Suits §28:1331
Judge: Gregory M. Sleetjury demanded by Plaintiff
John Leadford
More Information

Jeffrey R. Armstrong, LP, Frank J. Loverro, T. John Raymond, Terrence D. Towner, Roy N. Cook, William R. Moler, David G. Dehaemers' Jr., Stanley de J Osborne, Jeffrey A. Ball, Tallgrass Energy Partners
Filed: April 12, 2018
# 1:2018cv00545 -
Stockholders Suits §15:78
Judge: Richard G. Andrewsjury demanded by Plaintiff
Joseph William Luster
More Information

PuraCap Laboratories, LLC
Filed: April 04, 2018
# 1:2018cv00503 -
Other Contract §28:1332
Judge: Gregory M. Sleet
JHL Pharmaceuticals
More Information
Blu Caribe
More Information

Ltd., Caribe Holdings (Cayman) Co., PuraCap LLC Laboratories,
Filed: April 13, 2018
# 1:2018cv00553 -
Other Contract §28:1332
Judge: Gregory M. Sleet
Josue Polanco
More Information

Amguard Insurance Company
Filed: February 28, 2018
# 1:2018cv00331 -
Other Contract §28:1441
Judge: Christopher J. Burkejury demanded by Both
Jack Marine International Services Limited
More Information

LLC, GMTC 1
Filed: February 23, 2018
# 1:2018mc00067 -
Marine §28:1782
Judge: Richard G. Andrews
John Heinrich
More Information

Charles M. Sledge, John Juneau, James Moore P. Trimble, Neal Goldman, Stone Energy Corporation, David Rainey
Filed: January 04, 2018
# 1:2018cv00054 -
Stockholders Suits §28:1331
Judge: Gregory M. Sleetjury demanded by Plaintiff
Julie Carpenter
More Information

Hal V. Barron, Thomas O. Daniel, Anthony B. E. Evnin, Hans Bishop, Howard H. Pien, Robert T. Nelsen, Richard D. Klausner, Mary Agnes Wilderotter, Mark J. Gilbert, Steven D. Harr, Marc Tessier-Lavigne
Filed: January 03, 2018
# 1:2018cv00014 -
Stockholders Suits §28:1331
Judge: Richard G. Andrewsjury demanded by Plaintiff
Jon Lederman
More Information

Sonitum Inc.
Filed: November 27, 2017
# 1:2017cv01706 -
Other Contract §28:1441
Judge: Matthew W. Brann
Johnson Matthey Inc.
More Information

DS Smith (Luxembourg) S.A.R.L., DS Smith USA DS Corporation, Smith International Limited
Filed: June 23, 2017
# 1:2017cv00814 -
Other Contract §28:1332
Judge: Gregory M. Sleet
Jason Jones
More Information
Amanda Jones
More Information

Home Buyers Warranty Corporation, National Home Insurance Company (A Risk Retention Group)
Filed: June 16, 2017
# 1:2017cv00773 -
Other Contract §28:1332
Judge: Mary Pat Thynge
John E. Harrison
More Information

Inc., Soroof International
Filed: April 26, 2017
# 1:2017cv00473 -
Other Contract §28:1441
Judge: Christopher J. Burke
John Green
More Information
Robert Semmens
More Information
Start Garden
More Information
Peter Krupp
More Information
Anna Handley, Geoff Handley, Andrew Keller
Inc., Kairos AR
Filed: April 14, 2017
# 1:2017cv00427 -
Other Contract §28:1332
Judge: Gregory M. Sleet
John A. Harrel
More Information

SI Systems LLC
Filed: March 27, 2017
# 1:2017cv00328 -
Other Contract §28:1332
Judge: Richard G. Andrewsjury demanded by Plaintiff
JOSH EMANUEL
More Information
JECO TECHNOLOGIES
More Information

INC., CARDIS ENTERPRISES INTERNATIONAL (USA)
Filed: August 08, 2016
# 1:2016cv00675 -
Other Contract §28:1332
Judge: Leonard P. Stark
John Hopkins University
More Information

Bausch & Lomb Incorporated
Filed: June 29, 2016
# 1:2016cv00555 -
Other Contract §28:1332
Judge: Sue L. Robinsonjury demanded by Both
Jalen Benson
More Information

AmGUARD Insurance Company
Filed: March 28, 2016
# 1:2016cv00196 -
Insurance §28:1441
Judge: Leonard P. Starkjury demanded by Defendant
James Thomas Anderson
More Information

L.L.C., GTCR GOLDER RAUNER, L.P., GTCR FUND VII, L.L.C., GTCR FUND VIII, L.P., GTCR GOLDER RAUNER II, GTCR LLC
Filed: January 08, 2016
# 1:2016cv00010 -
Stockholders Suits §28:1132
Judge: Leonard P. Starkjury demanded by Plaintiff
John L. Palmer
More Information

Joseph P. Slattery, Kenneth Reali
Filed: October 30, 2015
# 1:2015cv00994 -
Stockholders Suits §28:1332
Judge: Sue L. Robinsonjury demanded by Plaintiff
James Thomas Anderson
More Information

L.P., GTCR Golder Rauner L.L.C., GOLDER RAUNER II L.L.C., L.P., GTCR FUND VIII, GTCR CO-INVEST FUND II, GTCR, LLC, GTCR FUND VII, L.P.
Filed: August 28, 2015
# 1:2015cv00759 -
Stockholders Suits §28:1332
Judge: Gregory M. Sleetjury demanded by Plaintiff
Jason Booth
More Information

3D Systems Corporation, G. Walter II, Damon J. Loewenbaum' Gregoire, Karen E. Welke, Charles W. Hull, Jim D. Kever, Kevin S. Moore, Peter H. Diamandis, William D. Humes, Abraham N. Reichental, William E. Curran, Daniel S. Van Riper
Filed: August 06, 2015
# 1:2015cv00692 -
Stockholders Suits §28:1332
Judge: Richard G. Andrewsjury demanded by Plaintiff
John L. Hopkins
More Information

Concorde Career Colleges Inc.
Filed: March 03, 2015
# 1:2015cv00206 -
Other Contract §31:3729
Judge: Leonard P. Starkjury demanded by Plaintiff
Janice Nottenkamper
More Information

John A. Yena, John F. Cozzi, Thomas I. Morgan, James D. Fowler' Jr., Kevin M. Modany, ITT Educational Services Inc., Lloyd G. Waterhouse, John E. Dean, Daniel M. Fitzpatrick, Vin Weber, Joanna T. Lau, Samuel L. Odle
Filed: May 27, 2014
# 1:2014cv00672 -
Stockholders Suits §28:1332
Judge: Gregory M. Sleetjury demanded by Plaintiff
Jim Fitzgerald
More Information

Richard L. Wambold, Cooper Tire & Rubber H. Company, John Shuey, R. W. Huber, Bradley Hughes, Steven M. Chapman, Thomas P. Capo, Robert D. Welding, John F. Meier, John J. Holland, Roy Armes, Cynthia A. Niekamp
Filed: April 17, 2014
# 1:2014cv00479 -
Stockholders Suits §28:1332 Diversity-Breach
Judge: Richard G. Andrewsjury demanded by Plaintiff
Joseph Quintal' Jr.
More Information

Dendreon Corporation, Mitchell H. Gold, David L. Urdal, David C. Stump, Susan B. Bayh, Pedro Granadillo, Gerardo Canet, Dennis M. Fenton, John G. Johnson, Douglas G. Watson, Bogdan Dziurzynski
Filed: March 07, 2014
# 1:2014cv00311 -
Stockholders Suits §28:1332
Judge: Leonard P. Starkjury demanded by Plaintiff
J.K. Hill & Associates Inc.
More Information

PKL Services Inc.
Filed: January 10, 2014
# 1:2014cv00016 -
Other Contract §28:1332
Judge: Sue L. Robinsonjury demanded by Plaintiff
James Scherer
More Information

Thermo Fisher Scientific Inc.
Filed: July 03, 2013
# 1:2013cv01185 -
Stockholders Suits §28:1332 Diversity - Stock
Judge: Richard G. Andrewsjury demanded by Plaintiff
JB Hunt Transport Inc.
More Information

Modern Mushroom Farms Inc., Modern Mushroom Farm Enterprises Inc., C Carriage Mushroom Co., C, Modern Mushroom Sales Co.
Filed: May 23, 2013
# 1:2013cv00922 -
Contract: Other §28:1332 Diversity-Breach
Judge: Sue L. Robinson
Joseph Cunningham
More Information

JP Morgan Chase Bank
Filed: May 01, 2013
# 1:2013cv00756 -
Contract: Other §28:1331 Fed. Question: Br
Judge: Sue L. Robinsonjury demanded by Plaintiff
Jeffery Gerbitz
More Information

ING Bank fsb
Filed: December 07, 2012
# 1:2012cv01670 -
Contract: Other §28:1332 Diversity-Fraud
Judge: Leonard P. Starkjury demanded by Plaintiff
John D. Huber
More Information

Richard M. Jones, Richard S. Kostkas, Edward Silva' Jr., Agricap Financial Corporation
Filed: November 19, 2012
# 1:2012cv01488 -
Contract: Other §28:1332 Diversity-Other C
Judge: Unassigned Judgejury demanded by Plaintiff
Joseph P. Ausikaitis
More Information

Yongsam Lee, Anand Sampath, Rick Fishel, Joe Kiani, Robert Coleman, Jon Coleman, Mark P. de Radd, Steven J. Barker, Jack Lasersohn, Sanford Fitch, Edward L. Cahill, Masimo Corporation
Filed: September 19, 2012
# 1:2012cv01175 -
Stockholders Suits §15:78m(a) Securities Exch
Judge: Sue L. Robinsonjury demanded by Plaintiff
J & K Adrian Bakery LLC
More Information

Dayton Superior Corporation
Filed: August 27, 2012
# 1:2012cv01074 -
Other Contract §28:1332
Judge: Leonard P. Stark
Joan Litwin
More Information

H. Acquisition Corp., Human Genome Sciences Inc., Allan Baxter, Robert Young, Tuan Na-Ngoc, Maxine Gowen, H. Thomas Watkings, Richard J. Danzig, George Morrow, John L. Lamattina, GlaxoSmithKline PLC, Augustine Lawlor, Argeris N. Karabelas, Collin Goddard
Filed: July 24, 2012
# 1:2012cv00979 -
Stockholders Suits §28:1332
Judge: Sue L. Robinsonjury demanded by Plaintiff
Jeffrey Rosenthal
More Information
Valerie Edith Rosenthal
More Information

National Penn Bancshares Inc., ABC Corporation, Deborah L. Lutes, Linda Heiberger, WSFS Financial Corporation, XYZ LLC, Christiana Bank & Trust Company, Wilmington Savings Fund Society FSB, Cedric Strother, , Cheryl L. Friedrich, WRFG Capital (USA) LLC
Filed: May 18, 2012
# 1:2012cv00623 -
Insurance §28:1332
Judge: Leonard P. Starkjury demanded by Plaintiff
James Zow' Sr.
More Information
Veronica Zow
More Information

Mortgage Electronic Registration Systems Inc., Merscorp Holdings Inc., Regions Financial Corporaiton, Regions Bank
Filed: May 04, 2012
# 1:2012cv00571 -
Negotiable Instrument §28:1332
Judge: Leonard P. Starkjury demanded by Plaintiff
John Douglas Patterson
More Information

Gary Bobileff, Bobileff Corporation, Bobileff Motorcar Company
Filed: May 04, 2012
# 1:2012cv00573 -
Other Contract §28:1332
Judge: Gregory M. Sleetjury demanded by Plaintiff
Jared Staal
More Information

Craig R. Barrett, Andrew H. Tisch, Jon Q. Jr., Reynolds' Guillermo Bron, K12 Inc., Ronald J. Packard, Steven B. Fink, Nathaniel A. Davis, Mary H. Futrell
Filed: March 21, 2012
# 1:2012cv00365 -
Stockholders Suits §28:1332
Judge: Sue L. Robinsonjury demanded by Plaintiff
Joseph Lardear
More Information

Super Fresh Food Markets Inc., Commercial Workers Union Local 27, United Food, United Food, Commercial Workers International Union
Filed: November 18, 2011
# 1:2011cv01148 -
Other Contract §29:151
Judge: Gregory M. Sleetjury demanded by Plaintiff
J.C. Ehrlich Co. Inc.
More Information

Paul Hardy
Filed: September 14, 2011
# 1:2011cv00815 -
Contract: Other §28:1332 Diversity-Breach
Judge: Leonard P. Starkjury demanded by Plaintiff
Jonah M. Meer
More Information
Actrade Liquidation Trust
More Information
Actrade International Corp., Actrade Funding Corp., Actrade South America Ltd., Actrade Commerce Ltd., Actrade Resources Inc., E-Tad Clearing Center Inc.
Deloitte & Touche LLP
Filed: July 29, 2011
# 1:2011cv00671 -
Other Contract §28:1452
Judge: Gregory M. Sleetjury demanded by Plaintiff
J C Trading Limited
More Information

Inc., Wal-Mart Stores
Filed: May 13, 2011
# 1:2011cv00421 -
Other Contract §28:1441
Judge: Jerome B. Simandle
James J. Noonan
More Information
One Walton Place LLC
More Information
Tall Oaks LLC
More Information
David A. Rapaport, Sidney Strickland, Frances N. Veillette, Weiner Family Investments LLC, Kenneth F. Zadeck, Kenneth Elan, Lawrence B. Fisher, J. David Forsyth, Jack Franco, Scott Garber, Stephen W. G
Converted Organics Inc.
Filed: March 25, 2011
# 1:2011cv00254 -
Stockholders Suits §28:1332
Judge: Gregory M. Sleetjury demanded by Plaintiff
JAM Transportation Inc.
More Information

Harleysville Mutual Insurance Company
Filed: March 25, 2011
# 1:2011cv00253 -
Other Contract §28:1332
Judge: Leonard P. Starkjury demanded by Both
Jack J. Grynberg
More Information
Pricaspian Development Corporation
Total Fina Elf SA, Total Compagnie Francaise Des Petroles, Total SA
Filed: December 13, 2010
# 1:2010cv01093 -
Other Contract §28:1332
Judge: Unassigned Judge
JJCK LLC
More Information

Project Lifesaver International
Filed: October 29, 2010
# 1:2010cv00930 -
Other Contract §28:1332
Judge: Unassigned Judge
Just4fit Inc.
More Information

Aetrex Worldwide Inc.
Filed: October 21, 2010
# 1:2010cv00905 -
Other Contract §28:1332
Judge: Unassigned Judge
James Coppedge
More Information

McCabe Weisberg, Richard Beaumont, Conway, JP Morgan Chase Bank NA
Filed: May 12, 2010
# 1:2010cv00394 -
Negotiable Instrument §42:1986
Judge: Unassigned Judge
James Coppedge
More Information

Deutsche Bank National Trust Company, City of of Philadelphia Prothonatory, Robert H. Dickman, Goldbeck McCafferty & McKeever, Martha E. Von Rosenstiel
Filed: May 05, 2010
# 1:2010cv00375 -
Negotiable Instrument §42:1983
Judge: Unassigned Judge
Jan Gatchev
More Information

Omegamed International LLC
Filed: March 31, 2010
# 1:2010cv00262 -
Contract: Recovery/Enforcement §28:1332 Diversity-Other C
Judge: Unassigned Judge
J's Foods Inc.
More Information

PJ North Carolina LLC, Frandeli Group LLC
Filed: March 24, 2010
# 1:2010cv00235 -
Contract: Other §28:1441 Notice of Removal
Judge: Unassigned Judge
John Garofalo
More Information

Alan S. Bernikow, Debra L. Lee, Alan T. Ennis, David L. Kennedy, Kenneth L. Wolfe, Kathi P. Seifert, Ronald O. Perelman, Meyer Feldberg, Barry F. Schwartz, Tamara Mellon, Ann D. Jordan, Paul J. Bohan, MacAndrews & Forbes Holdings Inc., Revlon Inc.
Filed: December 31, 2009
# 1:2009cv01008 -
Stockholders Suits §15:78m(a) Securities Exch
Judge: Unassigned Judgejury demanded by Plaintiff
James Coppedge
More Information

Petersburg City Police Dept, National Adjustment Services Inc., Norbeth H. Litzkow, Janet Marzett, Jerad Castillo
Filed: October 21, 2009
# 1:2009cv00787 -
None §42:1983 Civil Rights Act
Judge: Unassigned Judge
Joost US Inc.
More Information
Joost NV
More Information
Joltid Limited
More Information

Michelangelo Volpi, Index Ventures Management SA
Filed: September 21, 2009
# 1:2009cv00708 -
None §28:1332 Diversity-Other C
Judge: Mary Pat Thynge
Judah Kaplan
More Information

Vikas Kapoor, IQOR Inc.
Filed: July 07, 2009
# 1:2009cv00487 -
Plaintiff §28:1332 Diversity-Breach
Judge: Unassigned Judgejury demanded by Plaintiff
Jeffrey Chudner
More Information

Trans Union LLC, TransUnion Interactive Inc.
Filed: June 12, 2009
# 1:2009cv00433 -
Plaintiff §28:1332 Diversity-Breach
Judge: Unassigned Judgejury demanded by Plaintiff
Jaycee Development Limited Liability Company
More Information
Michael Demond Stubbs
National Bank, Kenneth D. Lewis, Bank of America Corporation
Filed: February 19, 2008
# 1:2008cv00108 -
Contract: Other §28:1331 Fed. Question: Br
Judge: Unassigned Judge
Jerald King
More Information

Frank Baldino' Jr., William P. Egan, D. Martyn Greenacre, Dennis L. Winger, Gail R. Wilensky, Kevim E. Moley, Cephalon Inc., Charles A. Sanders, Vaughn M. Kailian
Filed: January 25, 2008
# 1:2008cv00054 -
Stockholders Suits §28:1332 Diversity - Stock
Judge: Unassigned Judgejury demanded by Both
Judi T. Haberkorn
More Information

Nationwide Life Insurance Company
Filed: November 13, 2007
# 1:2007cv00727 -
Insurance §28:1441 Notice of Removal
Judge: Unassigned Judgejury demanded by Plaintiff
Jose Trevino
More Information
Lorry S. Trevino
More Information

Mortgage Electronic Registration Systems Inc., Merscorp Inc.
Filed: September 20, 2007
# 1:2007cv00568 -
Contract: Other §28:1332 Diversity-(Citize
Judge: Mary Pat Thyngejury demanded by Plaintiff
James Tickell
More Information

Broadband Management Solutions LLC, C-Cor Corporation
Filed: August 15, 2007
# 1:2007cv00500 -
Contract: Other §28:1332 Diversity-Other C
Judge: Unassigned Judgejury demanded by Plaintiff
Joe Gano
More Information

Donald Mark Ehart, Spread Eagle Inc.
Filed: May 18, 2007
# 1:2007cv00271 -
Contract: Other §28:1332 Diversity-Breach
Judge: Vacant Judgeship
Joseph Jadczak
More Information
Catherine Jadczak
More Information

Homesite Insurance Company
Filed: July 11, 2007
# 1:2007cv00431 -
Insurance §28:1332 Diversity-Propert
Judge: Unassigned Judgejury demanded by Both
Joan Chien
More Information
Kenneth Reynolds
More Information

State Farm Insurance Company
Filed: March 28, 2007
# 1:2007cv00176 -
Contract: Other §28:1332 Diversity-Breach
Judge: Unassigned Judgejury demanded by Plaintiff
Joann Kayea
More Information

Prudential Insurance Company of America
Filed: February 20, 2007
# 1:2007cv00092 -
Insurance §29:1001 E.R.I.S.A.: Emplo
Judge: Unassigned Judgejury demanded by Plaintiff
Jerrell Smith
More Information
R. Dailey
More Information

Education Corporation of America
Filed: December 06, 2018
# 1:2018cv01937 -
Labor: Other §29:2104
Judge: Maryellen Noreika