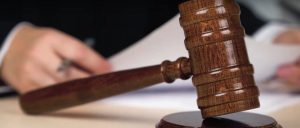 Court records are widely used for a multitude of purposes but whatever your specific reason, their main objective is to provide information. To put it simply, court records provide data in black and white. Ask a Lawyer.

Instant Court Records Search
Criminal Court Records, Civil Court Records, Traffic Court Records
Federal, State, County & Municipal Sources and Much More!

Search for Cases from April 23, 1973 to March 4, 2021
A (20299 rec)
B (12096 rec)
C (20779 rec)
D (17192 rec)
E (9512 rec)
F (6503 rec)
G (9272 rec)
H (5813 rec)
I (3153 rec)
J (30270 rec)
K (9208 rec)
L (11811 rec)
M (24291 rec)
N (7204 rec)
O (2801 rec)
P (8970 rec)
Q (344 rec)
R (18546 rec)
S (25266 rec)
T (13510 rec)
U (20589 rec)
V (3946 rec)
W (5018 rec)
X (366 rec)
Y (1627 rec)
Z (756 rec)
Back in 1968, the California Public Records Act was passed by state legislature and signed by the then-governor Ronald Regan. The act was put in place to ensure that court and public records would be available and open to the public, without an individual having to disclose why they are requesting said records. This is similar, but not exactly the same as the Freedom of Information Act.
Records can be obtained offline via the following address:
Federal Records Center
1000 Commodore Drive
San Bruno, CA 94066-2350
Phone: (650) 238-3500
Fax: (650) 238-3507
E-mail: sanbruno.reference@nara.gov