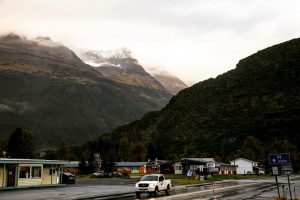 Search Court Records Alaska
Could your neighbors, dates or businesses contacts a little strange? Are they just awkward or are they hiding something? Wouldn't you like to find out?
It seems everyone has something to hide, but it's getting easier and easier to find out secrets and answer questions. Gossip always works, but rumors and hearsay could just turn a non-story into a big deal. More and more, people are turning to public record finders to search people's past. Court Case Alaska

Instant Court Records Search
Criminal Court Records, Civil Court Records, Traffic Court Records
Federal, State, County & Municipal Sources and Much More!

Search for Cases from March 1, 1989 to October 26, 2020
A (340 rec)
B (133 rec)
C (237 rec)
D (231 rec)
E (129 rec)
F (70 rec)
G (115 rec)
H (54 rec)
I (43 rec)
J (278 rec)
K (130 rec)
L (153 rec)
M (217 rec)
N (97 rec)
O (18 rec)
P (111 rec)
Q (5 rec)
R (192 rec)
S (266 rec)
T (206 rec)
U (176 rec)
V (26 rec)
W (73 rec)
X (5 rec)
Y (6 rec)
Z (5 rec)
Plaintiff /
Defendant Name
Petitioner /
Respondent Name
Filed, Nature of Suit, Judge
David B Wroten' Jr.
United State Automobile Association
# 3:2020cv00137 -
Insurance §28:1332
Judge: Sharon L Gleason,
jury demanded by Plaintiff
Danny B. Ferguson, Jennings Sturgeon
Garden, Syed Hussain, Jafar Rashid, Serj LLC, Organics, Alaska Farm, LLC, Alaska All in 1
Filed: Oct 31, 2020
# 3:2020cv00103 -
Contract: Other §28:1332
Judge: Timothy M Burgess,
jury demanded by Defendant
Daniel G Kamin Fairbanks LLC
Sam's PW, Inc.
Filed: Oct 31, 2020
# 4:2020cv00012 -
Contract: Other §28:1332
Judge: H Russel Holland,
jury demanded by Plaintiff
Denise Bereskin, Fred Shangin, Michael Enright, Cecil Kalmakoff
USCG ID Number 644238, F/V TAJAHA, Dale L. Carlson
Filed: Oct 31, 2020
# 3:2019cv00299 -
Contract: Marine §28:1333
Judge: Sharon L Gleason, Deborah M Smith
Donald Tangwall, Barry Donnellan
First American Title Insurance Company
Filed: Oct 31, 2020
# 4:2019cv00009 -
Contract: Other §
Judge: Deborah M Smith
David Head
Angie Gorn, Norton Sound Health Corporation, Jacob Ivanoff
# 3:2019cv00023 -
Contract: Other §
Judge: Timothy M Burgess,
jury demanded by Plaintiff
David Cooper
LLC, Kenneth K. Bozinoff, Viking Constructor, Thors Hammer
Filed: Oct 31, 2020
# 3:2018cv00283 -
Contract: Marine §46:688
Judge: Sharon L Gleason,
jury demanded by Plaintiff
Darrin Anderson
City of Seward
Filed: Oct 31, 2020
# 3:2018cv00289 -
Contract: Marine §28:1333
Judge: John W Sedwick
DNBD, Inc.
Wells Fargo Bank National Association
Filed: Oct 31, 2020
# 4:2018cv00004 -
Other Contract §28:1332
Judge: Sharon L. Gleason
Dynamic Painting, Inc.
Liberty Mutual Insurance Co.
Filed: Oct 31, 2020
# 4:2016cv00039 -
Miller Act §28:1352 Miller Act
Judge: H. Russel Holland
Denali State Bank
LLC, Harbortouch Payments
Filed: Oct 31, 2020
# 4:2016cv00035 -
Other Contract §28:1332
Judge: H. Russel Holland
Disability Law Center of Alaska, R. S., J. S., Kikono Savo
Social Services, Department of Health, State of Alaska, Valerie Davidson
Filed: Oct 31, 2020
# 3:2016cv00277 -
Medicare Act §42:1396
Judge: H. Russel Holland
Deloycheet, Inc.
Inc., Ray Sylvain, Sylvain Analytics
Filed: Oct 31, 2020
# 3:2016cv00176 -
Other Contract §28:1332
Judge: Sharon L. Gleason,
jury demanded by Defendant
Developers Surety, Indemnity Company
Lee E. Baker' Jr., Discovery Construction, Inc.
# 3:2016cv00119 -
Other Contract §28:1332
Judge: H. Russel Holland
Dennis Bates
Metropolitan Life Insurance Company
Filed: Oct 31, 2020
# 4:2016cv00009 -
Insurance §28:1332
Judge: Timothy M. Burgess,
jury demanded by Both
Dokoozian Construction LLC
National Union Fire Insurance Company of PA, Risk Pittsburgh Executive Specialty Insurance Company, Colony Insurance Company
Filed: Oct 31, 2020
# 3:2015cv00137 -
Insurance §28:1332
Judge: Timothy M. Burgess,
jury demanded by Plaintiff
D. W. J.
Wausau Business Insurance Company
Filed: Oct 31, 2020
# 5:2015cv00003 -
Insurance §28:1332
Judge: Sharon L. Gleason
Dennis-Alan: George
Shoshanah Robin Stone, Alaska Court System, J. Steven Priddle
# 3:2015cv00114 -
Recovery of Overpayment and Enforcement of Judgment §28:1983
Judge: Timothy M. Burgess
Delta Western Inc.
Berkley Insurance Company
Filed: Oct 31, 2020
# 3:2015cv00056 -
Miller Act §28:1331
Judge: John W. Sedwick,
jury demanded by Plaintiff
Danielle-Susanne K. Wagner
Blue Cross Blue Shield of Illinois
Filed: Oct 31, 2020
# 3:2014cv00213 -
Insurance §28:1332
Judge: John W. Sedwick
David Seals
State Farm Mutual Auto Insurance Co.
Filed: Oct 31, 2020
# 3:2014cv00059 -
Insurance §28:1332
Judge: John W. Sedwick
Dennis C. Bowen
First National Insurance Company of America, Granite Petroleum, Inc., Payment Bond NO. 6719081
Filed: Oct 31, 2020
# 3:2013cv00083 -
Miller Act §28:1352 Miller Act
Judge: Sharon L. Gleason
David Ah You
Inc., The Home Depot USA
Filed: Oct 31, 2020
# 3:2012cv00172 -
Other Contract §28:1331
Judge: H. Russel Holland
Door Tech, LLC.
Travelers Casualty, Surety Company of America No. Payment Bond 105249070
Filed: Oct 31, 2020
# 3:2011cv00242 -
Miller Act §40:270
Judge: Timothy M. Burgess
Debi L. Somerville
Progressive Insurance Company, Progressive Specialty Insurance Company
Filed: Oct 31, 2020
# 3:2011cv00160 -
Insurance §28:1441
Judge: Timothy M. Burgess,
jury demanded by Plaintiff
Discovery Construction, Inc.
James River Insurance Company
# 3:2011cv00117 -
Insurance §28:1441
Judge: H. Russel Holland,
jury demanded by Defendant
Donald E. Baker, L. Sue Baker, Seatex Charters, Inc.
O.N. 287804, Daniel Jeffery Webb, M/Y SEATEX, Seatex Charters II LLC.
Filed: Oct 31, 2020
# 3:2011cv00096 -
Contract: Marine §28:1333 Admiralty
Judge: John D. Roberts
Deborah Ivy, Deborah Ivy, LLC.
Renre Energy Advisors, Inc., Renaissancere Syndicate 1458, Stonington Insurance Company, Renre Insurance, Inc., North Star Underwriting Managers, R.F. M, Davince Re, Inc., Mattei Insurance Services, Stonington Insurance Company, Economical Insurance Group
Filed: Oct 31, 2020
# 3:2011cv00097 -
Insurance §28:1332
Judge: John W. Sedwick
Dairyland Insurance Company
Karin Schaad, Jane Doe Huetten, John Doe Jane Schaad, Andreas Huetten, Doe Livingston, Vik Livingston
Filed: Oct 31, 2020
# 3:2011cv00038 -
Insurance §28:1332
Judge: Ralph R. Beistline
Dye Fisheries, LLC
Johnson Diesel, James Johnson
Filed: Oct 31, 2020
# 3:2011cv00030 -
Marine §28:1333
Judge: Ralph R. Beistline
Denali General Contractors, Inc.
Inc., West American Insurance Company, Ohio Casualty Insurance Company, Liberty Mutual Group
Filed: Oct 31, 2020
# 3:2011cv00013 -
Insurance §28:1441
Judge: H. Russel Holland,
jury demanded by Defendant
Daniel Harloff
Allstate Insurance Co.
# 3:2010cv00168 -
Insurance §28:1332
Judge: John W. Sedwick
Discovery Voyages, Dean Rand
Linda Hirsch, Steve Michaels
Filed: Oct 31, 2020
# 3:2010cv00104 -
Other Contract §28:1332
Judge: John W. Sedwick
Doyon Drilling, Inc.
Inc., Inc., Robert R. Cuddie, Loadmaster Rigs, Universal Roger M. Barnes, Loadmaster Engineering, Jane Doe Cuddie, Jane Doe Barnes
Filed: Oct 31, 2020
# 3:2010cv00094 -
Other Contract §28:1332
Judge: John W. Sedwick,
jury demanded by Plaintiff
Denali Alaskan Federal Credit Union
Cumis Insurance Society, Lee Van Horn, Inc
Filed: Oct 31, 2020
# 3:2009cv00088 -
Both §28:1352 Miller Act
Judge: John W. Sedwick,
jury demanded by Both
Durette Construction Co. Inc.
Willis of Seattle, Inc.
Filed: Oct 31, 2020
# 5:2009cv00002 -
None §Diversity
Judge: John W. Sedwick,
jury demanded by 28:1441 Petition for Removal- Contract Dispute
David B McClinton, Jan B McClinton
Official No. 604812, Atlantis
Filed: Oct 31, 2020
# 3:2008cv00216 -
None §Federal Question
Judge: John D. Roberts,
jury demanded by 28:1333 Admiralty
Daniel Hill
Frank Luna, D. Mendoza, Corrections Corporation of America
Filed: Oct 31, 2020
# 3:2008cv00057 -
Both §Diversity
Judge: Timothy M. Burgess,
jury demanded by 28:1332 Diversity-Breach of Contract
Diagnostic & Design, Inc.
Inc., Arctic Supply
Filed: Oct 31, 2020
# 3:2007cv00209 -
Contract: Other §28:1332 Diversity-Other C
Judge: Timothy M. Burgess,
jury demanded by Plaintiff
Delta Technology Corporation EX REL
Continental Casualty Company, St. Paul Fire, Seaboard Surety Company, Marine Insurance Company, Dick Pacific/Ghemm Company JV, LTD., National Fire Insurance Co. of Hartford, Ghemm Company, Dick Pacific Construction Co., Inc., et al
Filed: Oct 31, 2020
# 4:2007cv00025 -
Miller Act §No cause code entered
Judge: Ralph R. Beistline,
jury demanded by Plaintiff
DNBD, Inc.
Inc., Entertainment Services, Aramark Sports
Filed: Oct 31, 2020
# 3:2007cv00170 -
Contract: Other §No cause code entered
Judge: Ralph R. Beistline,
jury demanded by Plaintiff
Douglas D. Lohr, Antonia Lohr
SYColeman
Filed: Oct 31, 2020
# 3:2007cv00161 -
Contract: Other §28:1332 Diversity-Other C
Judge: John W. Sedwick,
jury demanded by Defendant
Daniel J. Graham
Limited, Nuna Services, Ltd., Choggiung
Filed: Oct 31, 2020
# 3:2007cv00146 -
Contract: Other §28:1332 Diversity-Other C
Judge: Timothy M. Burgess
Denny Lapikas
Udelhoven Oilfield System Services, Inc.
# 3:2020cv00017 -
Labor: Fair Standards §29:203
Judge: John W Sedwick,
jury demanded by Plaintiff
Dennis Hislop
CH2M Hill Ltd Disability Income Benefit Plan, of CH2M Hill Companies Ltd., Life Insurance Company North America
Filed: Oct 31, 2020
# 3:2019cv00073 -
Labor: E.R.I.S.A. §29:1132
Judge: H Russel Holland
Debra Bey
Dynamic Computing Services (DCS) Corp.
Filed: Oct 31, 2020
# 3:2018cv00120 -
Fair Labor Standards Act §29:201
Judge: John W. Sedwick,
jury demanded by Plaintiff
Douglas Luther, Melisha Pilcher
Alaska Laborers Const. Industry Trust
Filed: Oct 31, 2020
# 3:2016cv00275 -
Employee Retirement Income Security Act of 1974 §28:1132
Judge: Timothy M. Burgess
Douglas Luther, Robbye Littles
Alaska Laborers Const. Industry Trust
Filed: Oct 31, 2020
# 3:2016cv00274 -
Employee Retirement Income Security Act of 1974 §28:1132
Judge: Sharon L. Gleason
Delois Gilkey
Laborers Local Union 341
Filed: Oct 31, 2020
# 3:2015cv00064 -
Employee Retirement Income Security Act of 1974 §29:1001
Judge: Timothy M. Burgess
Damon McMurray
CH2M Hill Energy LTD, CH2M Hill Energy LTD., Group Long Term Disability Plan, Aetna Life Insurance Company
Filed: Oct 31, 2020
# 3:2014cv00192 -
Employee Retirement Income Security Act of 1974 §29:1362
Judge: Sharon L. Gleason
Dianne LeSuer
HCA Inc., Disability Insurance Specialists, HCA Inc. Long Term Disability Plan
Filed: Oct 31, 2020
# 3:2007cv00230 -
Employee Retirement Income Security Act of 1974 §29:1001
Judge: Timothy M. Burgess
Donna Rymut
Administrative Committee, Providence Health in System Group Insurance Plan, Providence Health System Group Insurance Plan, Providence Health System Washington, Life Insurance Company of North America
Filed: Oct 31, 2020
# 3:2007cv00231 -
Labor: E.R.I.S.A. §29:1001 E.R.I.S.A.: Emplo
Judge: Timothy M. Burgess
David Nees, Dolores McKee, Donn Liston, Carol Carman, Tracy Crockett, Kathryn McCollum
Lon Needles, Matanuska-Susitna Education Tyler Association, National Educaton Association, Matthew McSorley, E. Andrews, NEA-Alaska, Lee Holen, Mantanuska-Susitna Borough School District, Mila Cosgrove, National Education Association, Jean M. Ward
Filed: Oct 31, 2020
# 3:2018cv00179 -
Constitutional - State Statute §42:1983
Judge: John W Sedwick
David Waits
F/V NOR GALE, Darrin Ray Hess
Filed: Oct 31, 2020
# 3:2018cv00111 -
Other Statutory Actions §28:1331
Judge: Sharon L. Gleason
Dalana Dee Dixon
United States of America We the People in God We Trust
Filed: Oct 31, 2020
# 4:2018cv00011 -
Other Statutory Actions §No cause code entered
Judge: Sharon L. Gleason
Dayle James
U.S. Army, United States Department of Defense
# 3:2018cv00028 -
Freedom of Information Act §05:552 Freedom of Informa
Judge: John W. Sedwick
Dawn M. Peters
Wells Fargo Bank, Alaska Trustee, Federal Home Loan Mortgage Corporation, N.A., LLC
Filed: Oct 31, 2020
# 3:2017cv00104 -
Other Statutory Actions §15:1692
Judge: Timothy M. Burgess
Donald Craig Mitchell
Federal Bureau of Investigation
Filed: Oct 31, 2020
# 3:2015cv00181 -
Freedom of Information Act §05:552
Judge: Ralph R. Beistline
Douglas Indian Association
William Ware, Central Council of Tlingit, Haida Indian Tribes of Alaska, Richard Peterson
Filed: Oct 31, 2020
# 1:2015cv00004 -
Other Statutory Actions §25:640
Judge: Ralph R. Beistline
Don Allen Spraggins
State of Alaska CSSD, State of Georgia UIFSA
Filed: Oct 31, 2020
# 3:2011cv00181 -
Other Statutory Actions §28:1343
Judge: H. Russel Holland,
jury demanded by Plaintiff
Daniel Patta Nasunin
Food, United States of America, Dep't of Agriculture, Nutrition Service
Filed: Oct 31, 2020
# 3:2010cv00277 -
Agricultural Acts §05:702
Judge: John W. Sedwick
Donald E. Mullikin, Judith V. Mullikin, Christopher L. Mullikin
Interior Board of Land Appeals, Kenneth L. of Salazar, Bureau Land Management, James M. Fincher, U.S. Department of the Interior
Filed: Oct 31, 2020
# 3:2010cv00235 -
Other Statutory Actions §28:1331
Judge: H. Russel Holland
Don L. Wright
Dennis McCarty, Inc., Northern Credit Services
# 3:2010cv00118 -
Other Statutory Actions §15:1692
Judge: Timothy M. Burgess,
jury demanded by Plaintiff
David G. Faulk
Medicredit, Equifax Information Services, Inc., Golfsmith International, Inc., Inc., Experian Information Solutions, Trans Union Settlement Solutions, LLC., Inc.
Filed: Oct 31, 2020
# 3:2010cv00096 -
Consumer Credit §15:1681
Judge: H. Russel Holland
Daniel Pledger, Stacy Pledger
Mike Seavers, Ray Vincioni, Creditors Financial Group LLC
Filed: Oct 31, 2020
# 3:2009cv00240 -
Plaintiff §15:1692 Fair Debt Collect
Judge: Timothy M. Burgess,
jury demanded by Plaintiff
David Segura
Nick Keiser, Eagle Pacific Insurance Co.
Filed: Oct 31, 2020
# 3:1992cv00555 -
None §No cause code entered
Judge:
Diane Garske
Denby Lloyd
Filed: Oct 31, 2020
# 3:2009cv00096 -
None §16:1538 Endangered Speci
Judge: Ralph R. Beistline
Donald Louis Hymes
Does 1-10, John W. Sedwick, Stephen Cooper, R. Ralph Beistline
Filed: Oct 31, 2020
# 4:2008cv00051 -
None §Federal Question
Judge: Timothy M. Burgess,
jury demanded by No cause code entered
Dan Foley
National Park Service, United States Department of the Interior
Filed: Oct 31, 2020
# 1:2007cv00016 -
Other Statutory Actions §05:702 Administrative Pro
Judge: John W. Sedwick
Disability Law Center of Alaska, Inc.
Anchorage School District
# 3:2007cv00131 -
Other Statutory Actions §28:1331 Fed. Question
Judge: Ralph R. Beistline
Dyer L. Vandevere, John Mccombs, Gary Hollier, John N. Jent
Denby Lloyd
Filed: Oct 31, 2020
# 3:2007cv00083 -
Constitutional - State Statute §28:2201 Declaratory Judge
Judge:
Disability Law Center of Alaska Inc.
North Star Behavioral Health System
Filed: Oct 31, 2020
# 3:2007cv00062 -
Other Statutory Actions §28:2201 Declaratory Judge
Judge: John W. Sedwick
, Denali National Park Professional Drivers Association/General Teamsters Local 959
Mary Bomar, National Park Service, United States Department of the Interior
Filed: Oct 31, 2020
# 3:2007cv00012 -
Other Statutory Actions §05:702 Administrative Pro
Judge: Ralph R. Beistline
Department of Transportation, Public Facilities, State of Alaska Department of Natural Resources
Frances E. Massengale, SR, William M. United Massengale, States of America, Inc., Dena' Nena' Henash, Mastodon Min, LLC, Mark S. Breece, Chicken Ventures, Millrock Alaska, George W. Seuffert, Alaska Earth Resources, Charles R. Hammond, Janne H. Maier, LLC
Filed: Oct 31, 2020
# 4:2013cv00008 -
Real Property: Other §No cause code entered
Judge: Ralph R. Beistline
Datum Construction Management, Inc.
The Kroger Company, Fred Meyer Stores, Inc.
Filed: Oct 31, 2020
# 3:2012cv00101 -
Foreclosure §28:1332
Judge: H. Russel Holland
Dianne A. Dobler
United States Internal Revenue Service
Filed: Oct 31, 2020
# 3:1972cv00085 -
Real Property: Other §No cause code entered
Judge: Raymond E. Plummer
, Department of Transportation & Public Facilities
Ahtna, Inc.
# 4:2008cv00019 -
None §Federal Question
Judge: Ralph R. Beistline,
jury demanded by No cause code entered
Donald Sherer, Michelle Sherer, Jared Sherer
Dressel Investment LTD, Thompson & Ostler, Mackey, John L Golding, Dwight B Williams & Associates, Dwight Williams, Danny M. K. Wong, Asset Recovery Trust, David A Thacker, Price, , Robert W Jinks, Thacker & Company, Blake Ostler, Kelly Thacker
Filed: Oct 31, 2020
# 1:2008cv00005 -
Real Property: Other §15:77 Securities Fraud
Judge: John W. Sedwick,
jury demanded by Plaintiff
Delice Marie Calcote, Jesse Willis Lanman' Jr.
Alaska Housing Finance Corp, Andrew Robinson, Westar Escrow Services, Wells Fargo, Sandra L. Shaginoff, First American Title of Alaska
# 3:2007cv00138 -
Real Property: Foreclosure §18:241 Conspiracy Against
Judge: Timothy M. Burgess
David L. Henderson
Andrew M. Saul
Filed: Oct 31, 2020
# 3:2020cv00118 -
Social Security: DIWC/DIWW §42:405
Judge: John W Sedwick
Dawn McInturff
Filed: Oct 31, 2020
# 5:2020cv00004 -
Social Security: DIWC/DIWW §42:405
Judge: Timothy M Burgess
Dolly Ruth Norton
Andrew M. Saul
Filed: Oct 31, 2020
# 3:2020cv00101 -
Social Security: DIWC/DIWW §42:405
Judge: Sharon L Gleason
David Losongco Francisco
Commissioner of Social Security, Andrew M. Saul
# 3:2019cv00163 -
Social Security: DIWC/DIWW §42:405
Judge: Ralph R Beistline
Danielle Mellanie Chandler
Commissioner of Social Security
Filed: Oct 31, 2020
# 4:2019cv00015 -
Social Security: DIWC/DIWW §42:405
Judge: H Russel Holland
Della Jean Parrott
Commissioner of Social Security
Filed: Oct 31, 2020
# 3:2019cv00058 -
Social Security: DIWC/DIWW §42:405
Judge: Ralph R Beistline
Debra Gilbert
Nancy A Barryhill
# 3:2019cv00026 -
Social Security: SSID Tit. XVI §
Judge: Sharon L Gleason
David Charles Fratis
Commissioner of Soc. Sec. Admin.
# 3:2019cv00014 -
Social Security: SSID Tit. XVI §42:405
Judge: Ralph R Beistline
DUSTIN W. CLARK
Commissioner of Soc. Sec. Admin.
Filed: Oct 31, 2020
# 3:2018cv00224 -
Social Security: DIWC/DIWW §42:405
Judge: H Russel Holland
Dawn McInturff
Commissioner, Soc. Sec. Admin.
# 5:2018cv00002 -
Social Security: DIWC/DIWW §42:405
Judge: Sharon L Gleason
David L. Henderson
Commissioner of Soc. Sec. Admin.
Filed: Oct 31, 2020
# 3:2018cv00114 -
Disability Insurance §42:405
Judge: Ralph R. Beistline
Deidre Leanora Duron
Nancy A. Berryhill
# 3:2017cv00147 -
Disability Insurance §42:405
Judge: H. Russel Holland
David Brown
Carolyn W. Colvin
Filed: Oct 31, 2020
# 3:2017cv00125 -
Disability Insurance §42:405
Judge: Ralph R. Beistline
Donna Marie Gallant
Carolyn Colvin
Filed: Oct 31, 2020
# 3:2016cv00258 -
Supplemental Security Income §42:1383
Judge: Sharon L. Gleason
Diona Fae Burrows
Carolyn W. Colvin
Filed: Oct 31, 2020
# 3:2015cv00167 -
Supplemental Security Income §42:1383
Judge: Ralph R. Beistline
Donna Lee Smith
Carolyn W. Colvin
# 3:2015cv00102 -
Disability Insurance §42:1383
Judge: Sharon L. Gleason
Deidre Leanora Duron
Carolyn W. Colvin
Filed: Oct 31, 2020
# 3:2015cv00018 -
Disability Insurance §42:402
Judge: Ralph R. Beistline
Deloris Ann Stevens
Carolyn Colvin
Filed: Oct 31, 2020
# 3:2014cv00246 -
Supplemental Security Income §42:405
Judge: Ralph R. Beistline
Debra Fradette
Carolyn W. Colvin
Filed: Oct 31, 2020
# 1:2014cv00016 -
Disability Insurance §42:405
Judge: H. Russel Holland
Diana Lynn Vlahos
Commissioner of Social Security
Filed: Oct 31, 2020
# 3:2014cv00039 -
Supplemental Security Income §42:205
Judge: Ralph R. Beistline
Danielle Grimes
Carolyn W. Colvin
Filed: Oct 31, 2020
# 4:2013cv00026 -
Disability Insurance §42:405
Judge: Ralph R. Beistline